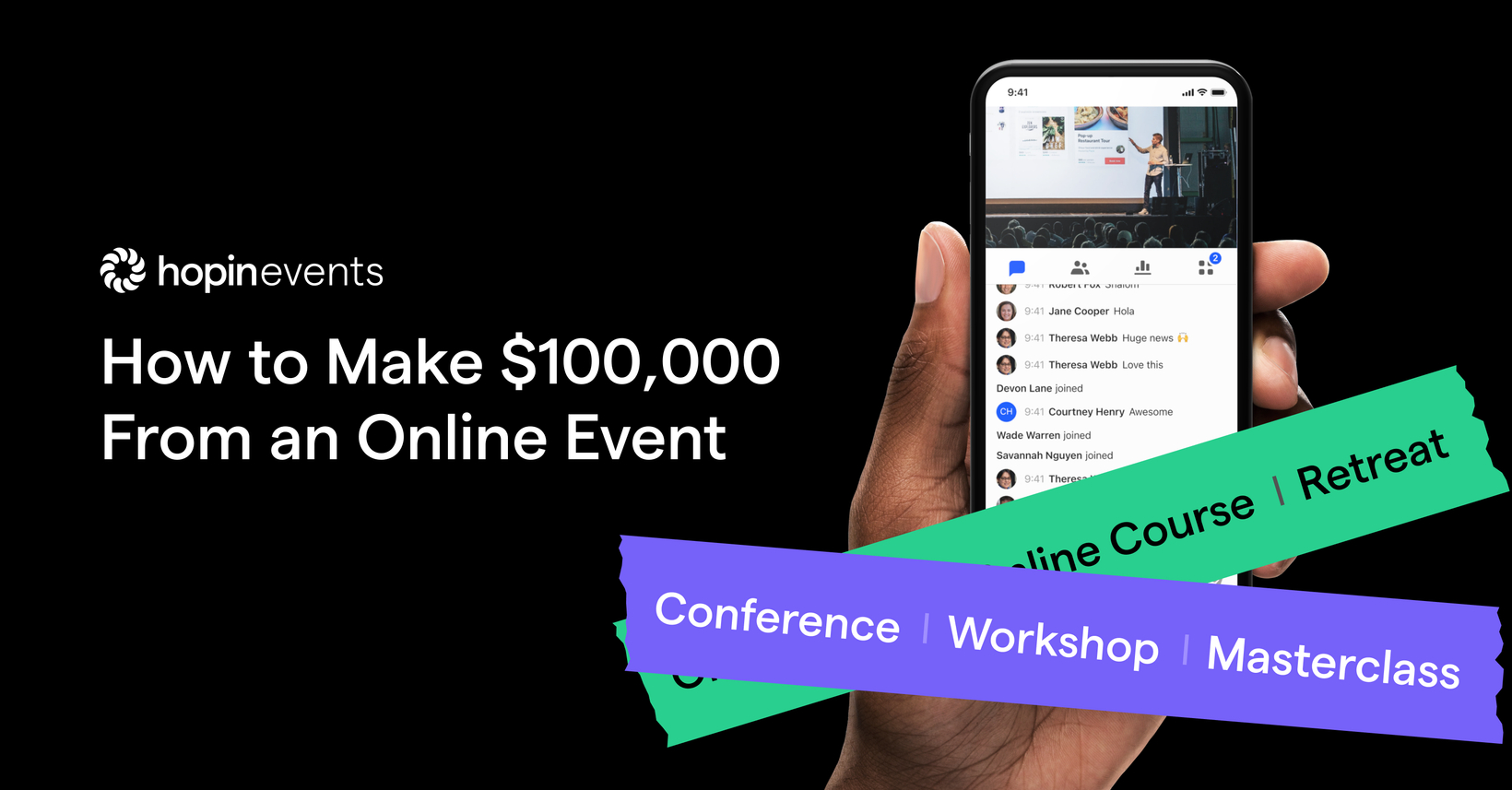 DATE:

AUTHOR:

The Hopin team
What's Coming Soon + 14 Ways to Make $100k with Hopin
DATE:
AUTHOR: The Hopin team
Get excited! Here's a quick summary from our Product team of upcoming new releases for Hopin Events:
Speaker management: Organizers can directly register their speakers and simply create a link to share with them for hassle-free joining. Speakers can also be created and managed directly from the Schedule tab: no more back and forth.
Registration: Every registrant will be able to receive their own Magic Link to easily access your event from anywhere, such as all emails and calendar invites. This link can be individually copied from the registrants list in the event dashboard.
You'll see these changes coming to your Hopin dashboard over the next few weeks. We'll notify you as soon as they're live — right here in our changelog
.
By the way, we're blogging every week now
Last week we published Community Is An Unbundled Event - a piece that discusses the powerful link between Events and Community, and the secret to unlocking the future of growth.
This week we published: How to Make $100,000 from an Online Event, featuring:
14 creative tips and strategies with data/examples

7 advantages of online vs. onsite events

9 ideas for events to get started
Join the new Hopin Community Newsletter to receive the next one! Hint: it's about using AI tools to build a Hopin event. You don't want to miss it.
Tap the image below to subscribe.