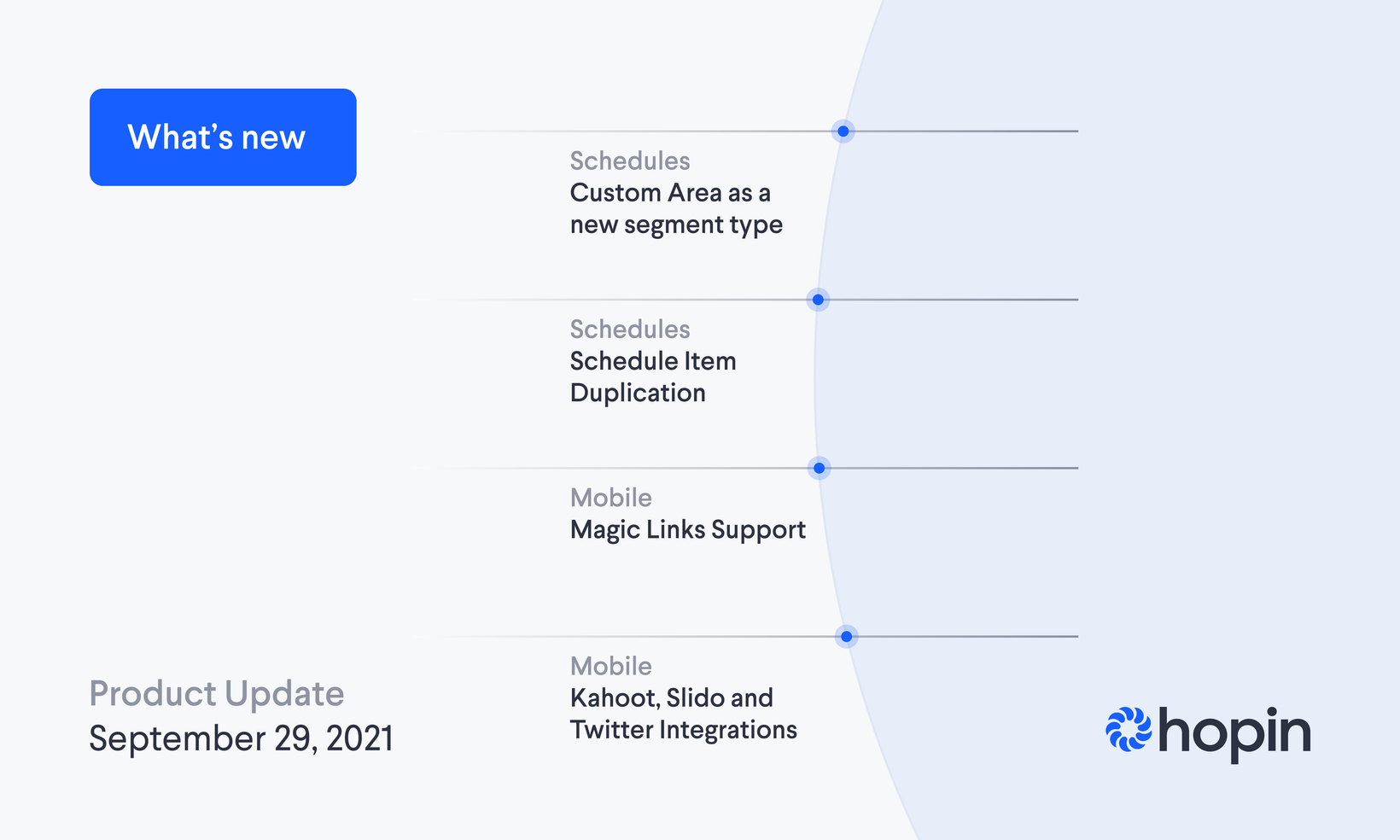 DATE:

AUTHOR:

The Hopin Events team
Organizer
New
Web
iOS
Android
Integrations
Business Plan
Enterprise Plan
Streamline your Schedules and Enhance your Mobile App Experience
DATE:
AUTHOR: The Hopin Events team
Happy Wednesday! We have some exciting new product features to share with you, so let's jump right in.
Streamline your Schedules
Customization and flexibility is essential when organizers are creating schedules. With this in mind, we aim to help organizers streamline and optimize how they create schedules in Hopin. Two key new features are here for organizers:
Custom Areas: Organizers now have the ability to choose a Custom Area as a new segment type in the schedule page. This streamlines the process of linking a Custom Area to a pre-created schedule segment, which can help to drive attendance to this event area. Please note, this feature is only available on Enterprise plans.
Duplicating a schedule item: Organizers can now duplicate an existing schedule segment by pre-filling all the details of the segment into a new one. This helps save time when creating schedule items for similar event segments.
Magic Links and Apps are now on Mobile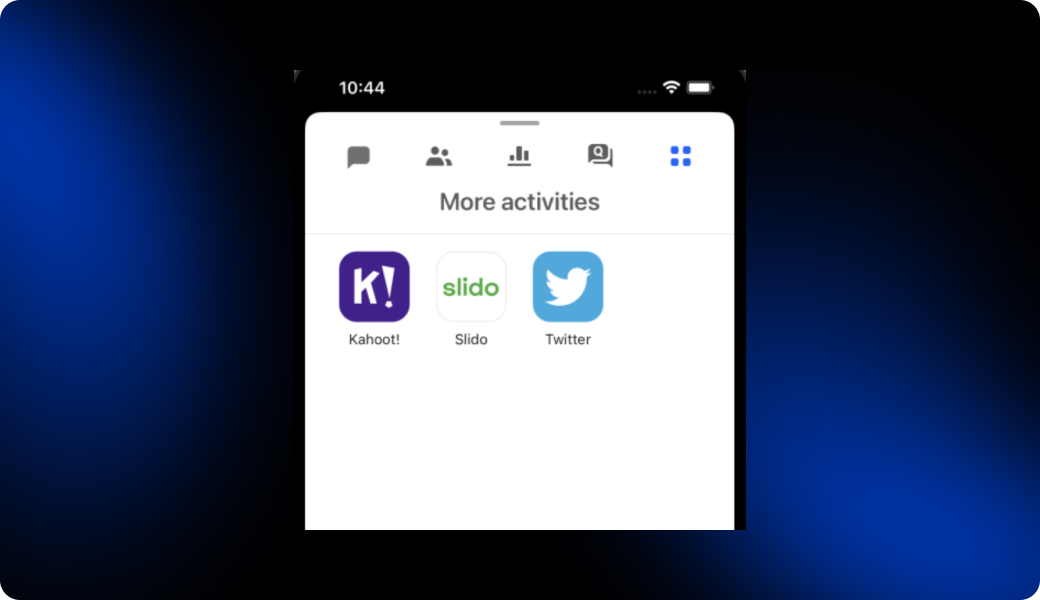 Hopin is going full blast to expand our mobile experience for both iOS and Android. In the coming months, we'll continue to build out significant capabilities within our mobile app to bring the best-in-class experience to attendees. Some new capabilities that are available today are:
Magic Links support: Magic Link support is now available for guests with or without an existing Hopin account. This makes the registration process seamless, regardless of entering an event from the mobile app or web app. Please note this is only available on Business and Enterprise Plans.
Kahoot, Slido, and Twitter apps: Now find the exciting apps you love and cherish on web, on mobile too! The Hopin mobile app now supports side-panel apps like Kahoot, Slido, and Twitter. Spice up the fun by using these today.
Thanks for reading and have a great week!
-Team Hopin