DATE:

AUTHOR:

The Hopin Events team
New Branding Features For Your Hopin Event: Pick From 6 Beautiful Themes or Create Your Own
DATE:
AUTHOR: The Hopin Events team
We just released Hopin Events' most requested feature.
Introducing, BRANDING.
The easiest way to design the look and feel of your Hopin event.
Branding is now live in your event dashboard.
Go to Setup.
Select Branding (previously "Theme").
Scroll down to Colors.
Choose from 6 color presets in the dropdown:
1. Classic Hopin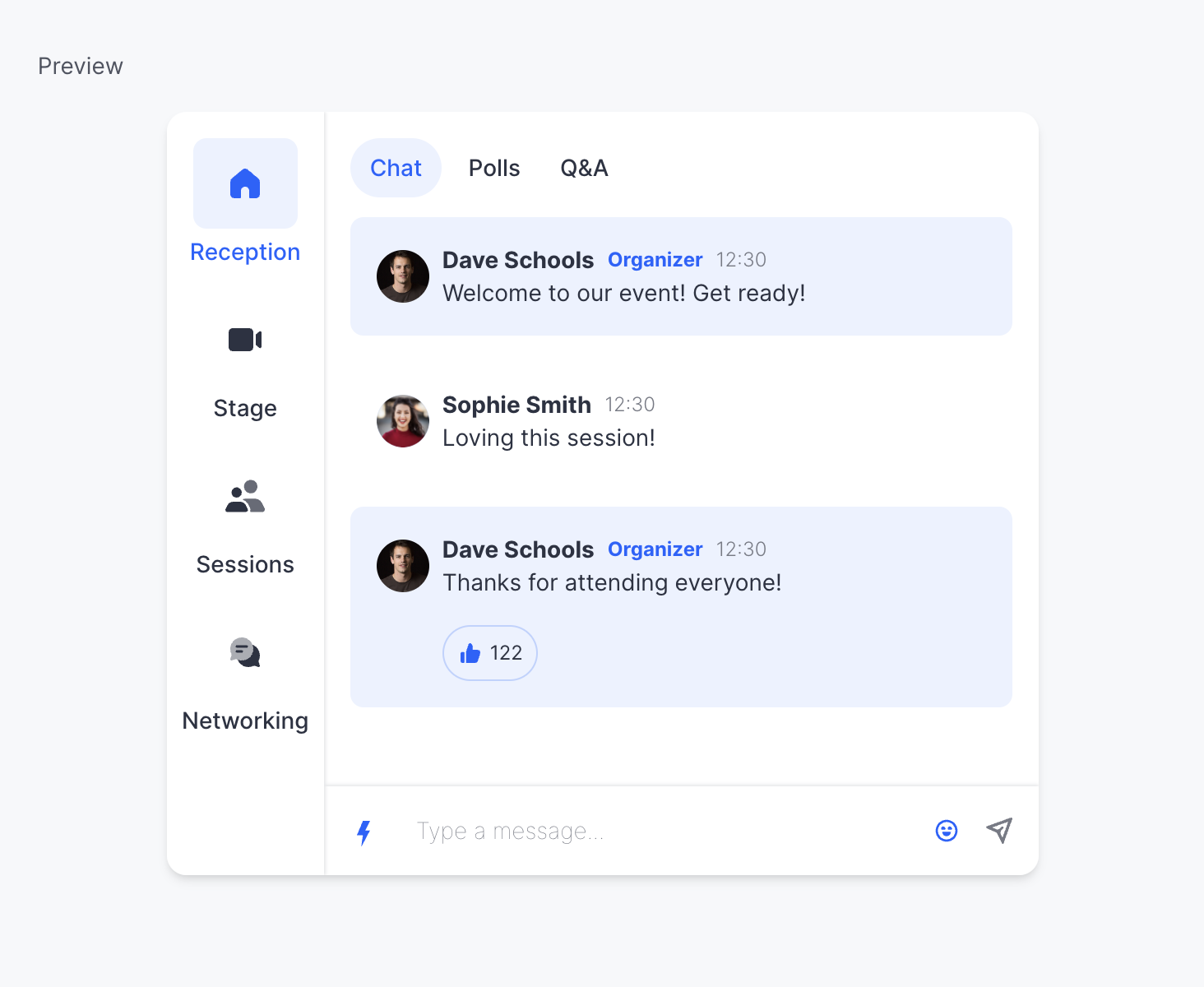 2. Dark Theme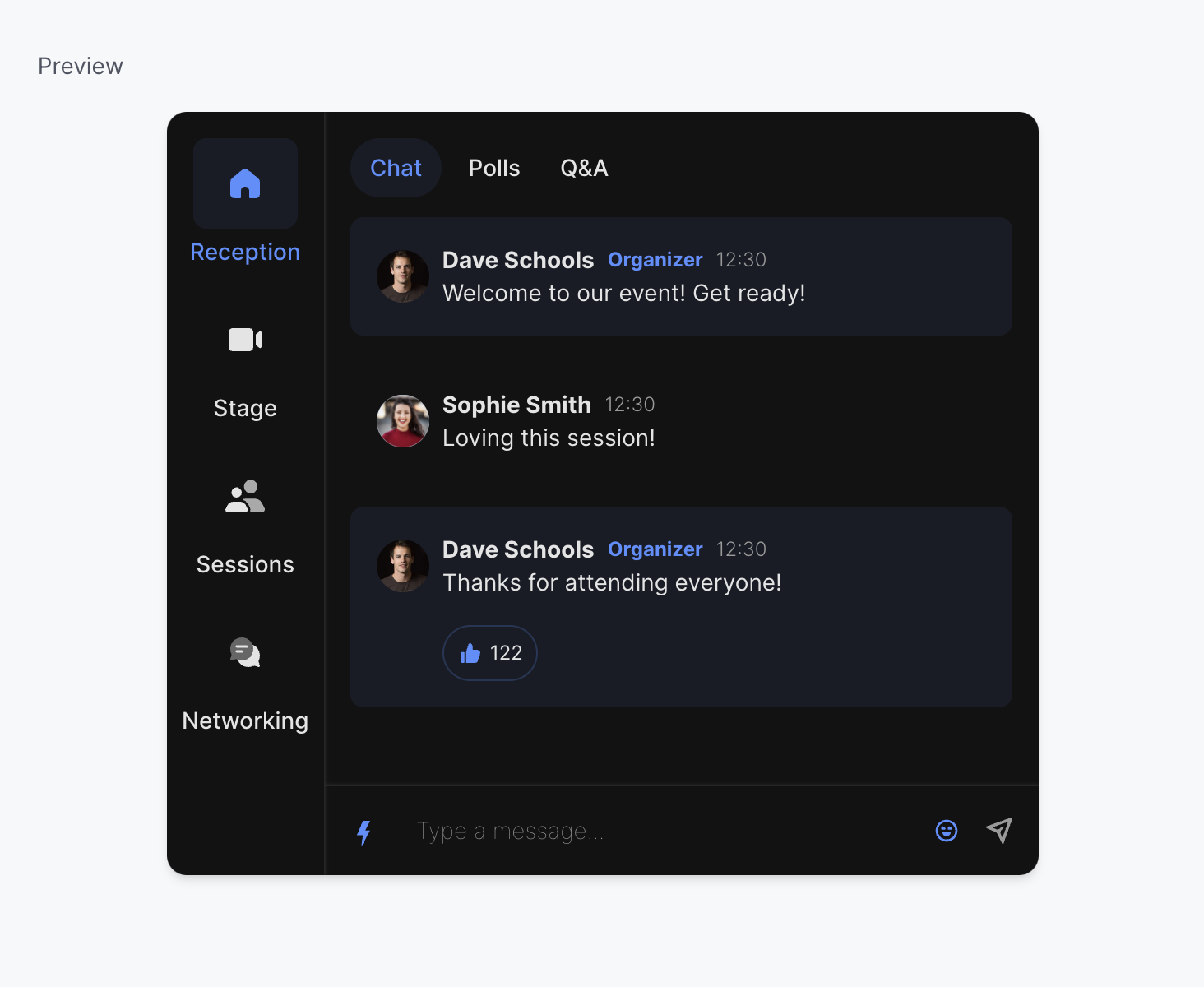 3. Forest Green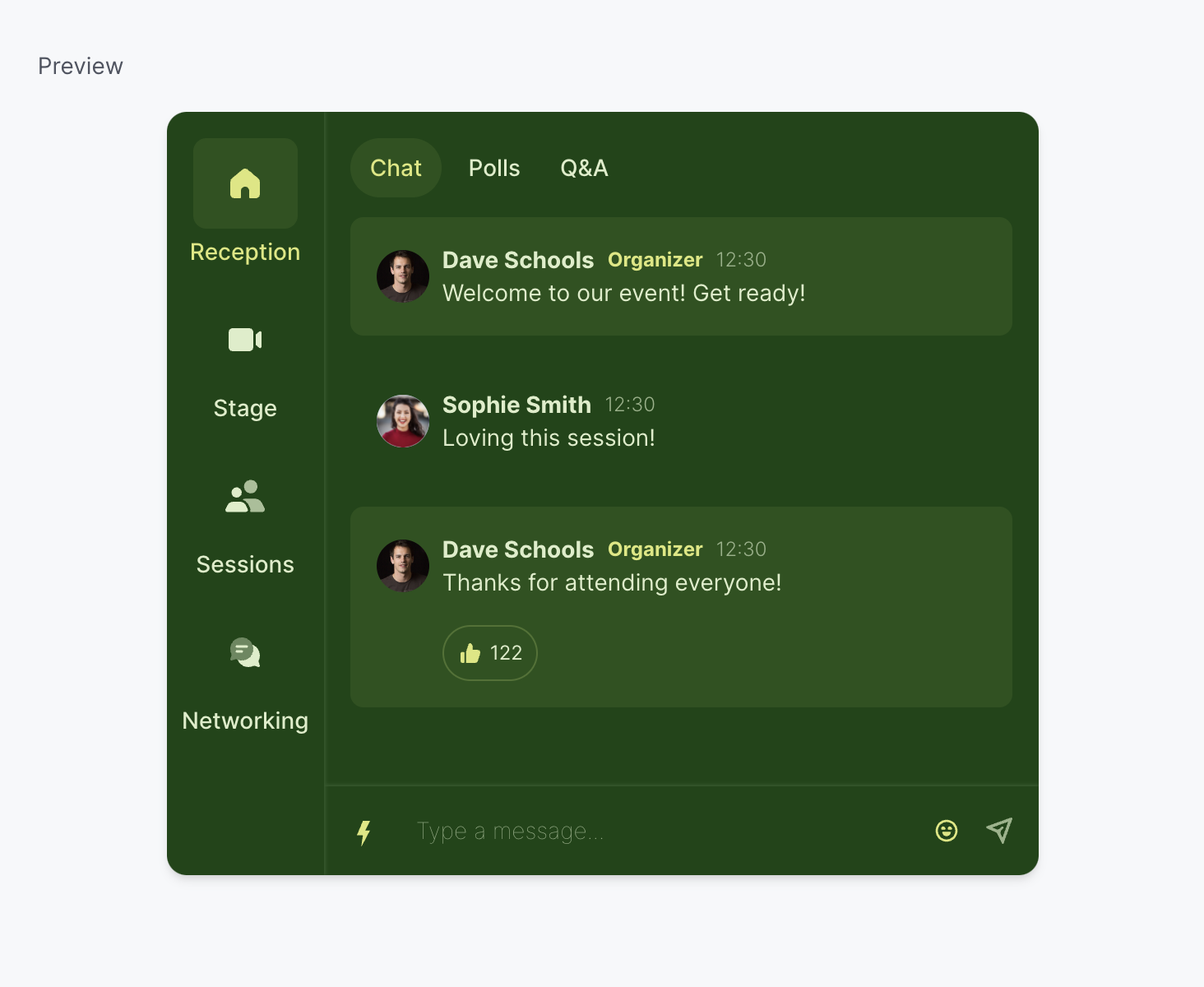 4. Sunset Haze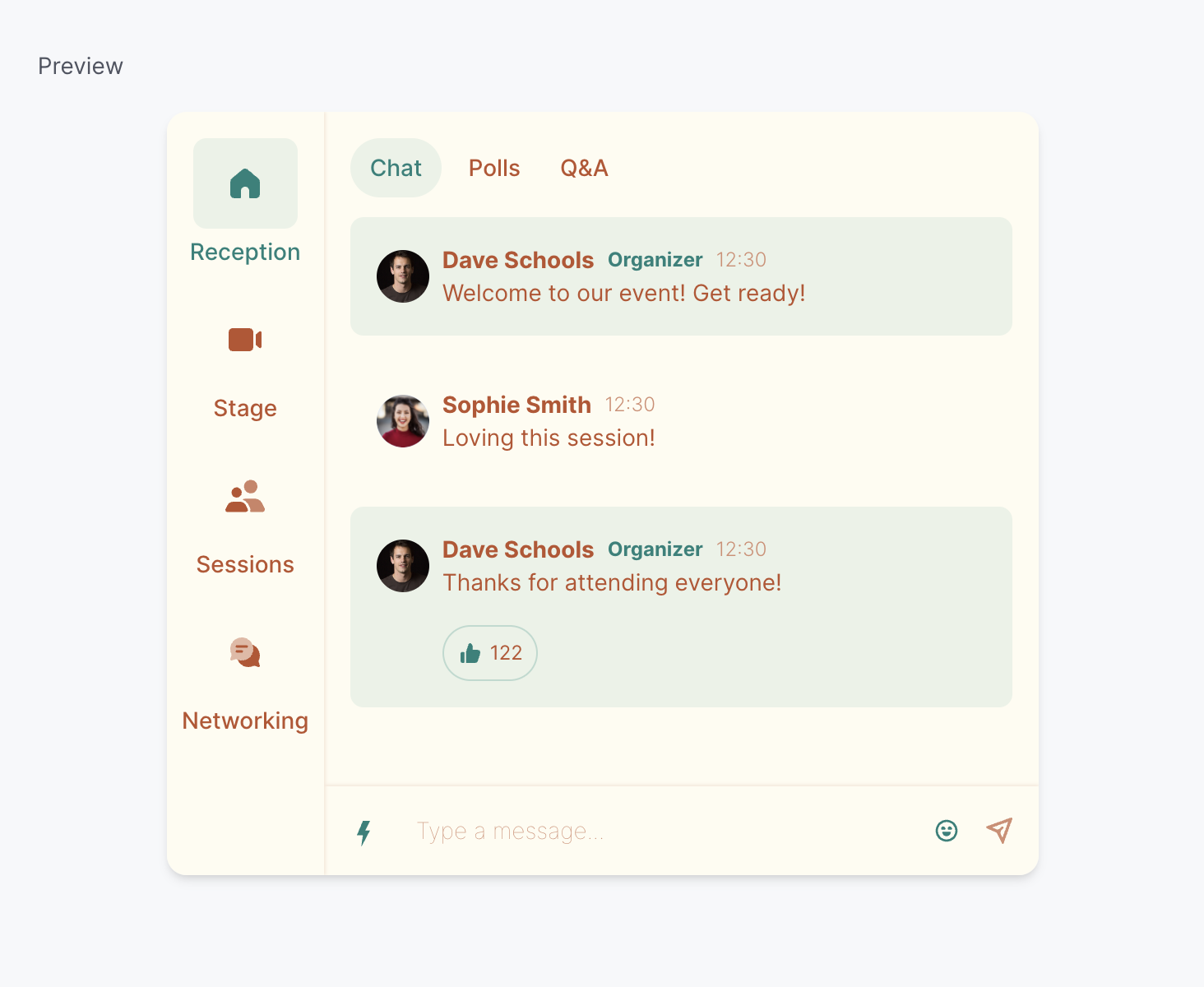 5. Ocean Blue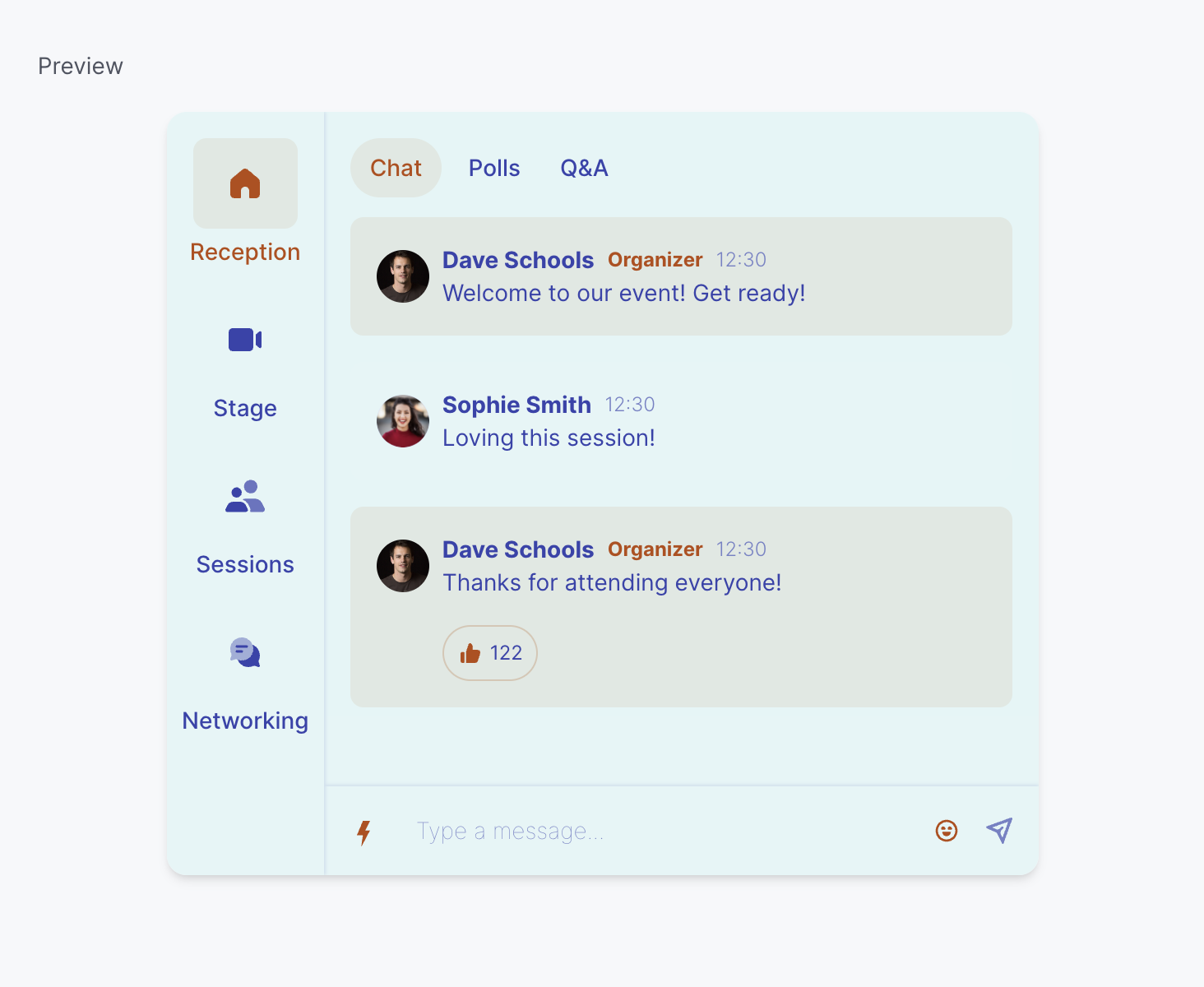 6. Moon Dust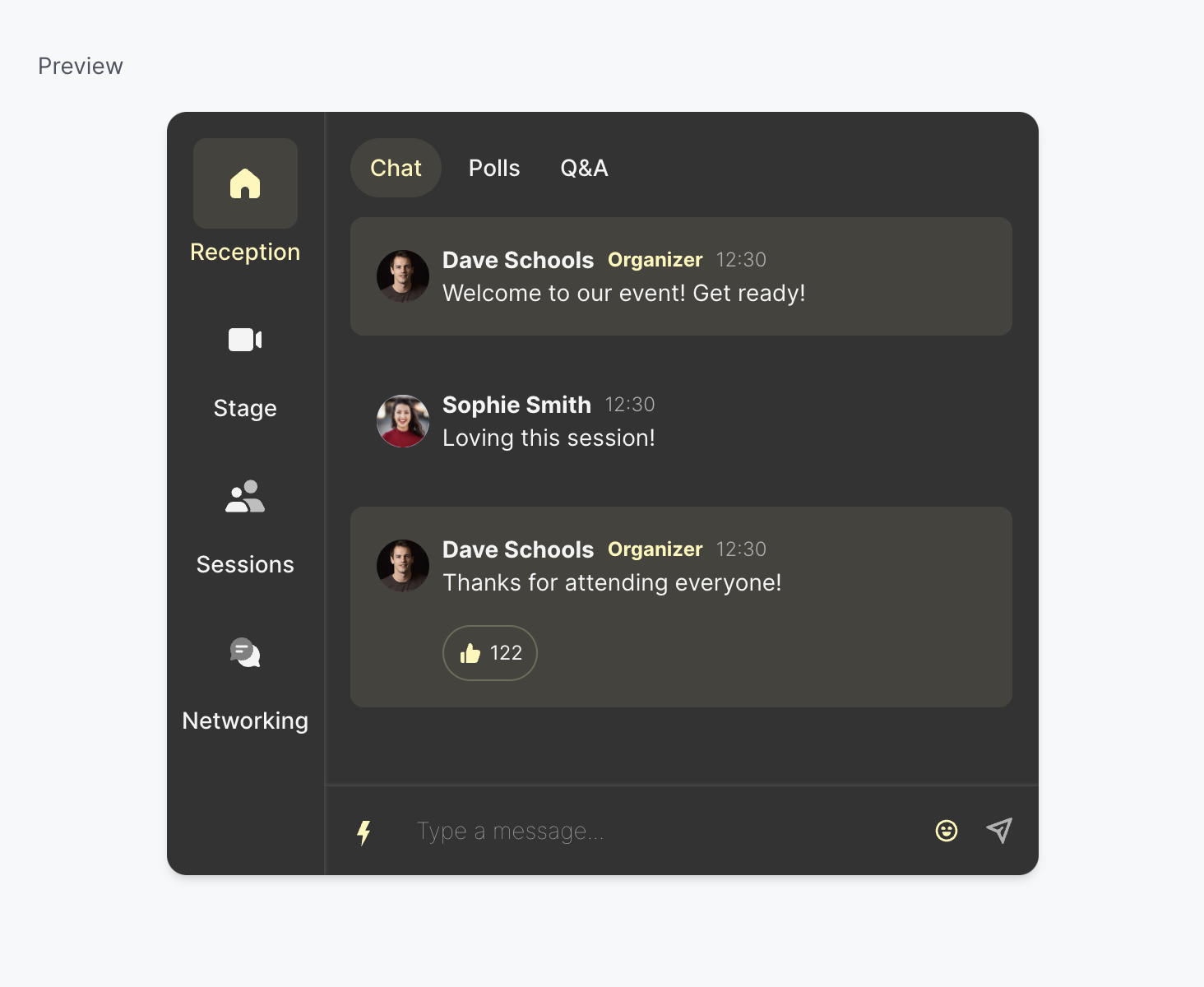 (which one do you like the most? Let us know in a comment)
The Live Preview shows you how the colors you choose apply to your event instantly. Small note, see your name? The Live Preview shows the name of the logged-in user in the chat (that's you!).
Create your own custom event theme in Hopin.
Click Create new.
Name it, and simply select the 3 core colors you want in your event:
Primary color

Background color

Text color
Accessibility detection is built in, in other words, we'll let you know if there's a contrast issue with the colors you pick, ensuring your event always looks great for everyone.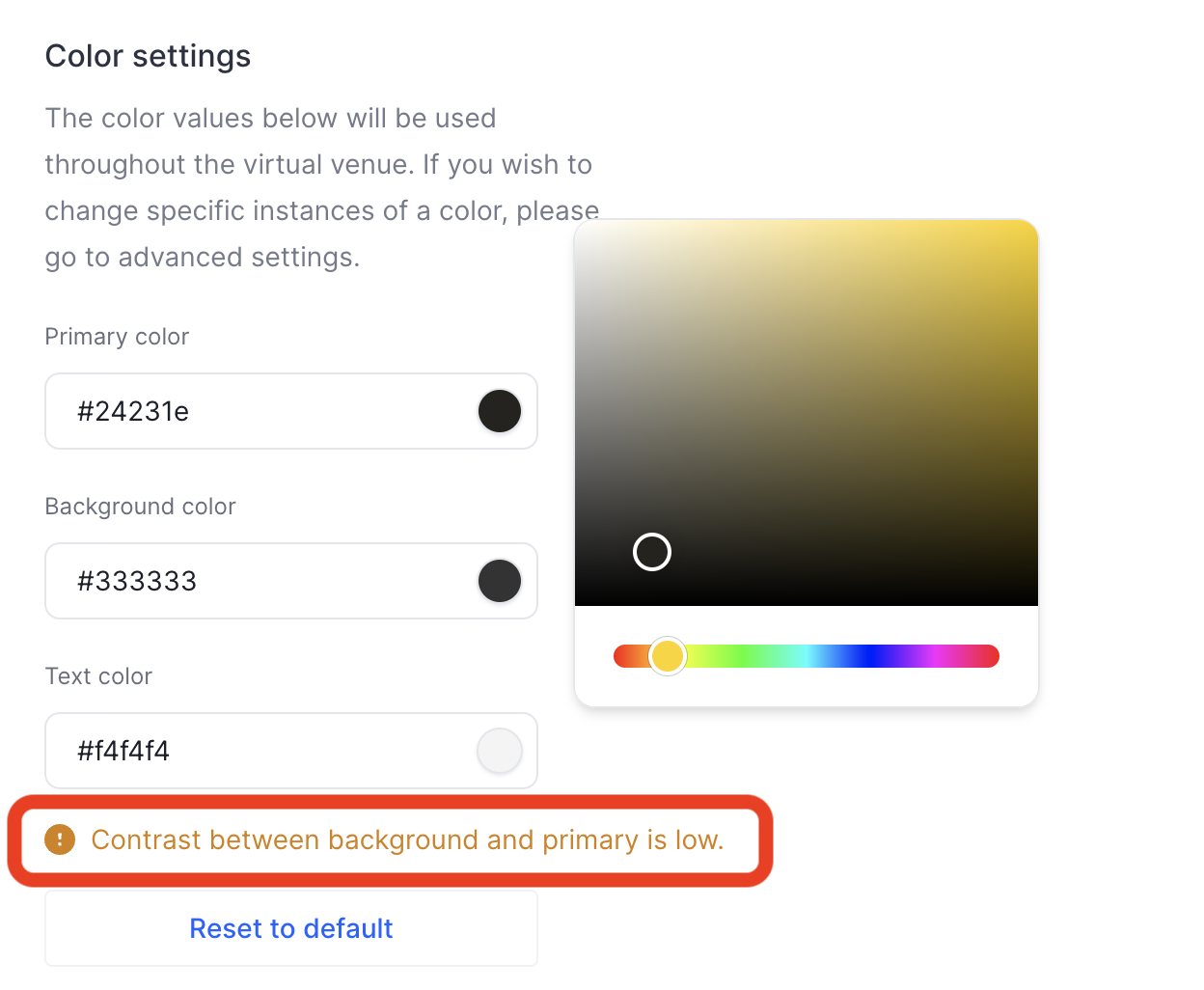 Save it and now you can reuse it for any of your events.
If you or your design team want to get really fancy, you can even customize the CSS in Advanced Settings (custom CSS changes won't show in your Live Preview).
Customizing your color presets lets you bring your brand into your Hopin event even more. The theme also updates your Registration page, so it matches your event, letting it stand out to attendees. Note: Color Presets don't apply to Registration pages using Hopin Canvas.
Color presets is just one of many new features coming to the Branding in your Hopin event dashboard. Stay tuned - subscribe to this changelog to get notified of the next update.
Your turn. Give it a try - create a custom Hopin event theme and tag us on socials so we can see it!