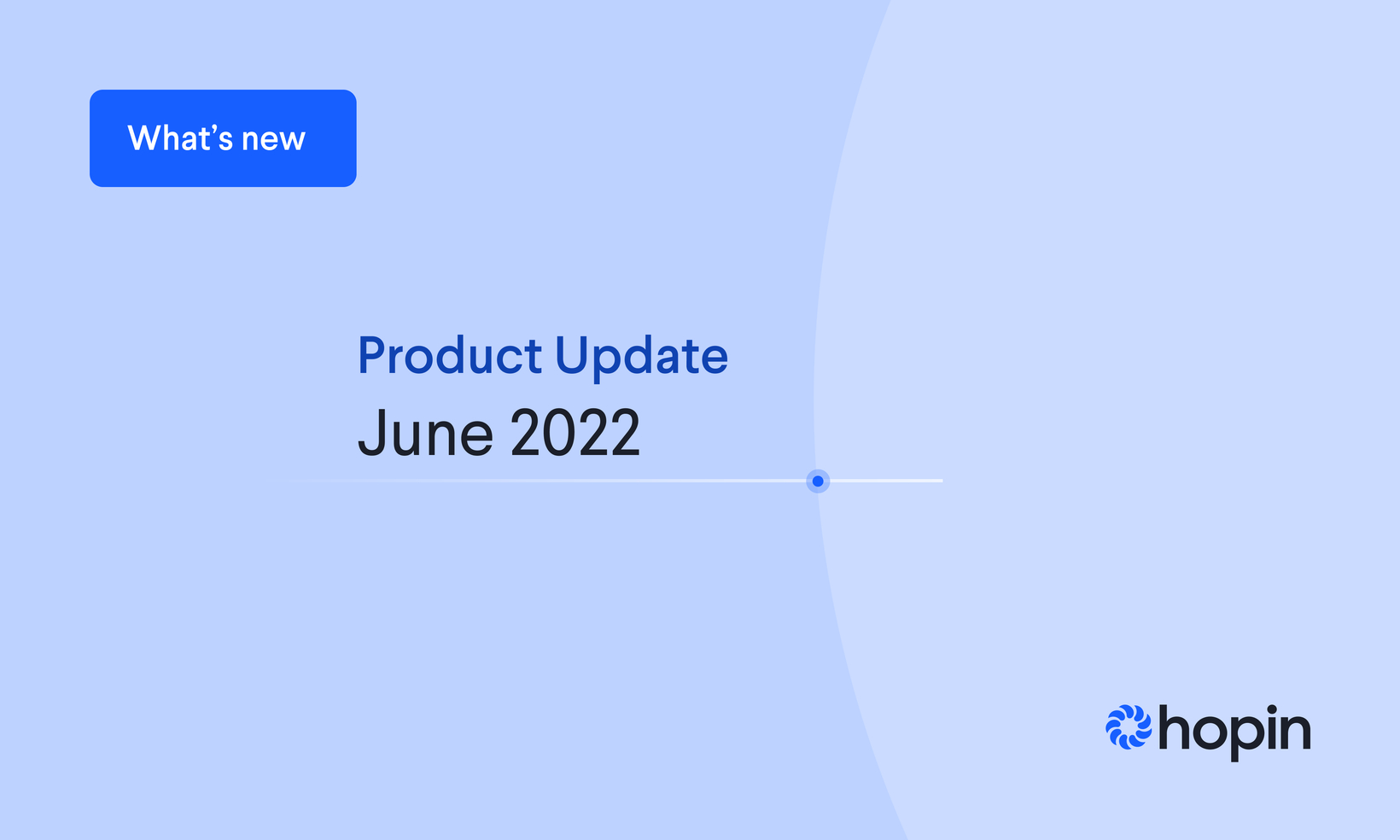 DATE:

AUTHOR:

The Hopin Events team
Organizer
Attendee
Speaker
New
Improvement
Web
Integrations
DATE:
AUTHOR: The Hopin Events team
We have several new product updates to share with you so let's jump right in.
Updates for event organizers
Quickstart Template preview
You can now get a preview of available event templates when creating an event. Get an idea of how areas of the event dashboard are incorporated and what the event could look like in Hopin (learn more here).
Team Management interface
The Team Management interface has been migrated to the new Organizer Dashboard so you can natively manage your organization's team members (learn more here).
API Improvements
We've added new webhooks to our data subscription API that surface participant activities for select on-site and virtual event data points, such as:
If an attendee checks into a scheduled on-site item (like a session) and when they check out

If an attendee checks into your on-site event and if/when they check out

If an attendee registers for an on-site segment

If an attendee clicks a URL in a virtual event

If an attendee fills out an event survey during your virtual event

If an attendee registers vendor interest during a virtual event
Custom workflow actions in Hubspot
Importing registrations into HubSpot just got easier as you no longer need to use webhooks.
Looping video clips
You can now loop video clips in StreamYard with the new loop option. Video clips will loop indefinitely until manually stopped.
Sessions layout and capacity improvements
We've increased the number of people who can participate in a session on Hopin. Up to 50 participants can now share their audio and video. Up to 16 participants will be visible on-screen at one time. Or, if a screen is being shared, there will be a single row of participants along the bottom of the screen, leaving more space to display a presentation (learn more here).
Event extension notification
You can now extend events by a maximum of 15 minutes. You'll notice a notification that will appear 5 minutes prior to each event's scheduled end time. At that point, you can choose to extend the event up to 15 minutes, which triggers a notification to all other event administrators (learn more here).
Captello application
This new application allows you to create customizable games and activations for virtual and hybrid events. It also provides a rewards center, allowing organizers to incentivize participation with prizes. Captello is available in the App Area (learn more here).
Learn more about this month's updates and influence future releases
To learn more about this month's releases, check out our Knowledge Base.

Want to influence features and help shape the future of Hopin? Join our Customer Research Panel and get the opportunity to share your thoughts with our product team. 

Interested? Complete this two-minute survey.