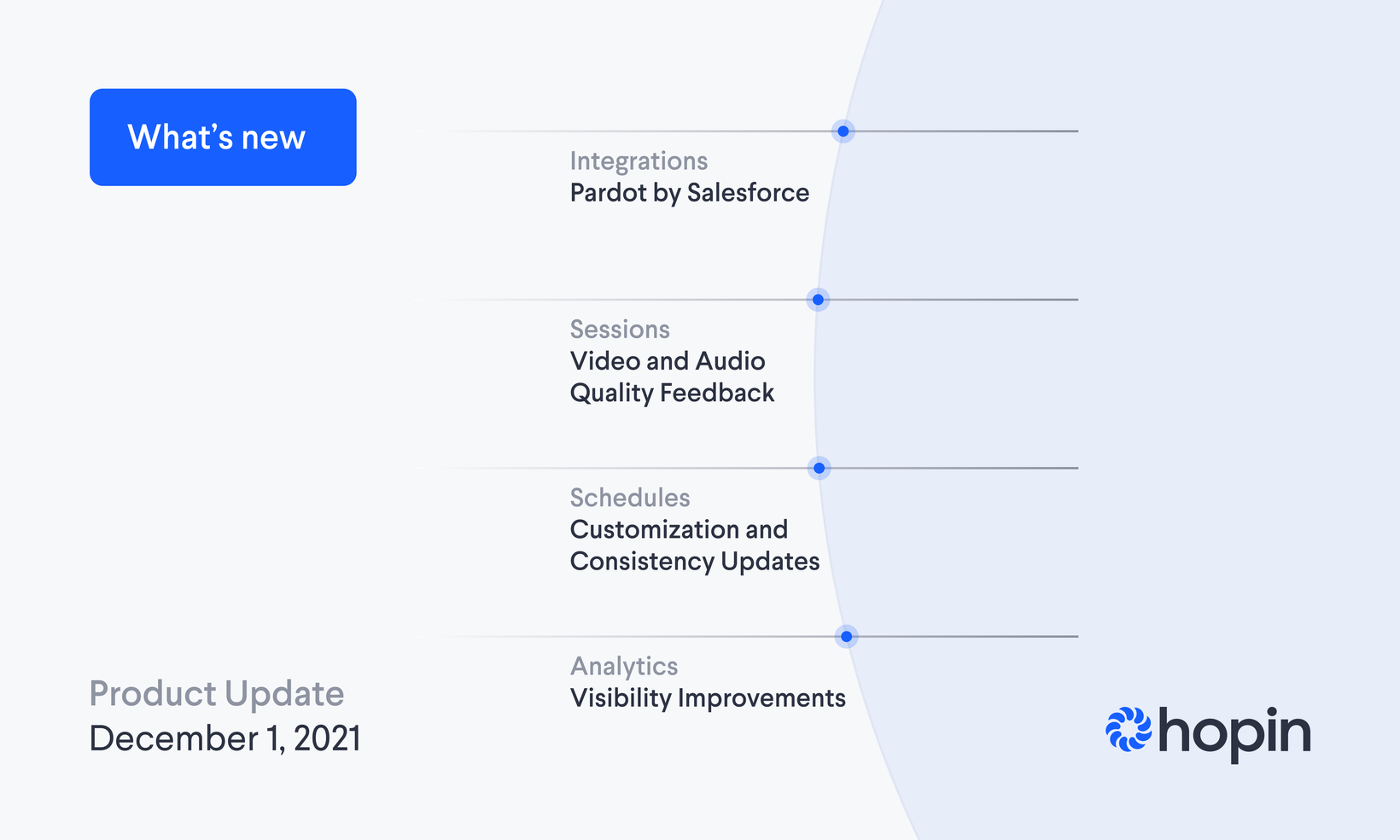 DATE:

AUTHOR:

The Hopin Events team
Organizer
Attendee
Integrations
All Plans
Business Plan
Enterprise Plan
Improved data, schedules, and customization
DATE:
AUTHOR: The Hopin Events team
What's New:
Happy Wednesday! We have several exciting product updates for you, so let's jump right in.
Improve registration data management with the Pardot integration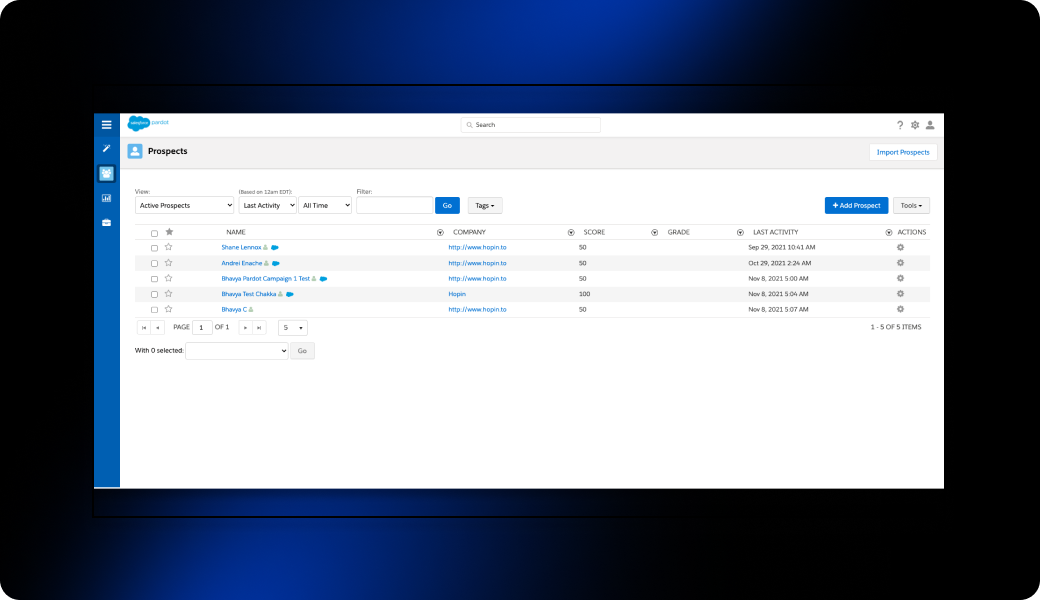 Who doesn't want to automate tedious day-to-day tasks? We've developed a seamless data integration between Pardot, a Salesforce marketing app, and Hopin to optimize your workflow.
With this new functionality, organizers can:
Quickly, easily, and securely bring CRM data into Hopin

Reduce the amount of time spent manually transferring event registration data across business tools

Manage registrations all in one place
Available on: Business and Enterprise plans.
Learn more here.
Use star ratings to deliver feedback in real time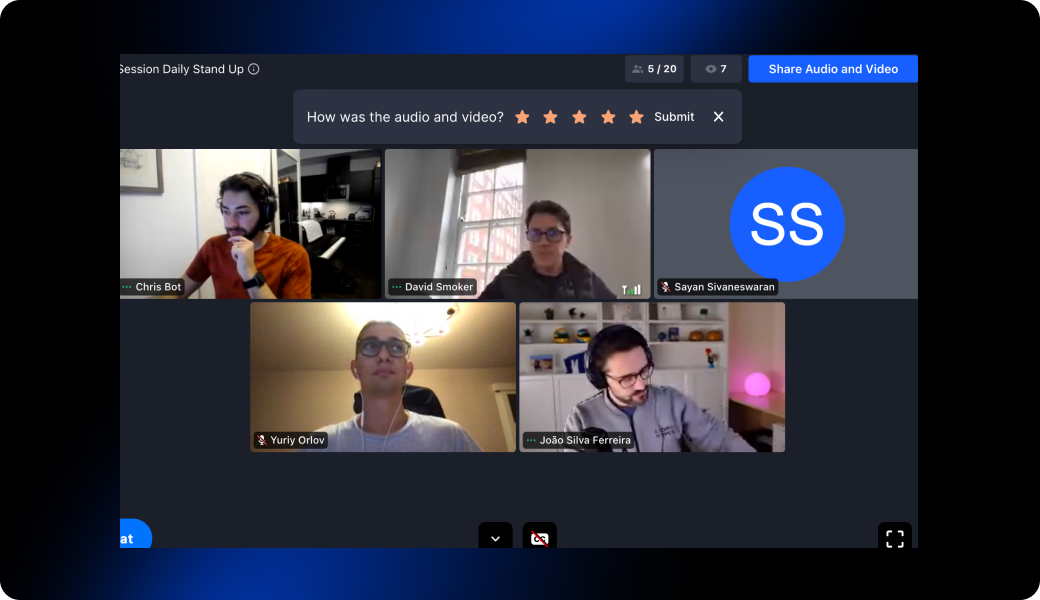 Five stars? We hope so!
Attendees can now leave feedback on the quality of their audio and video experience in the Sessions area of Hopin's virtual venue.
With this new functionality, attendees can provide a one- to five-star rating, helping us identify potential areas of improvement in the platform.
Available on: All plans.
Manage and customize your event schedule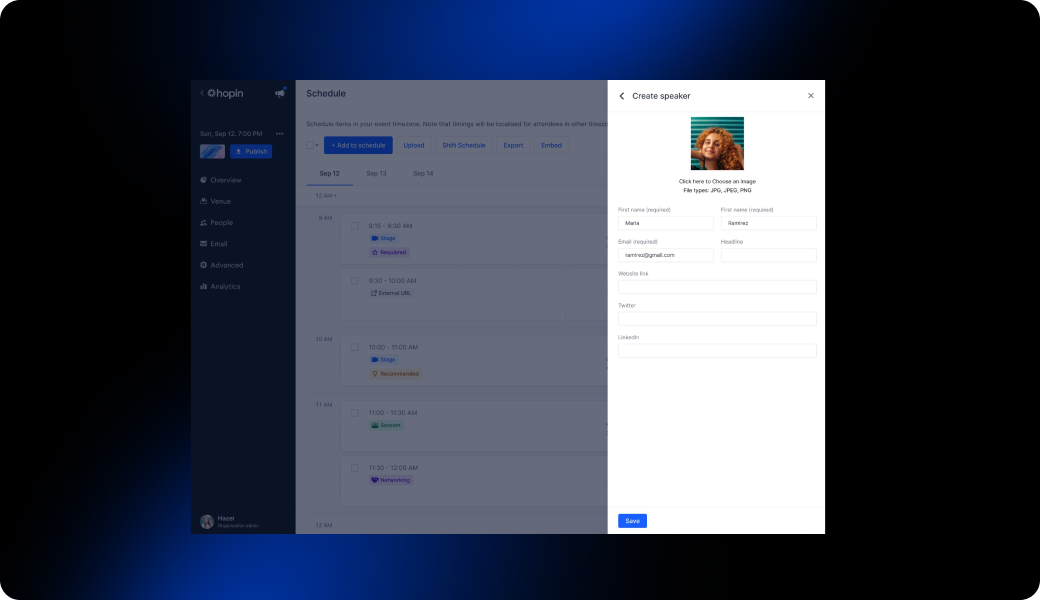 We've made several improvements to the schedules experience to improve customization and consistency, including:
Custom color schemes: Display your brand identity by adding custom colors to your schedule blocks.

Adding speakers to schedules: Save time by adding speakers directly to schedule segments without navigating to the Sessions page.

Persistent speaker order: Maintain a consistent order of speakers across all event pages.
Available on: All plans.
Increased visibility into your event analytics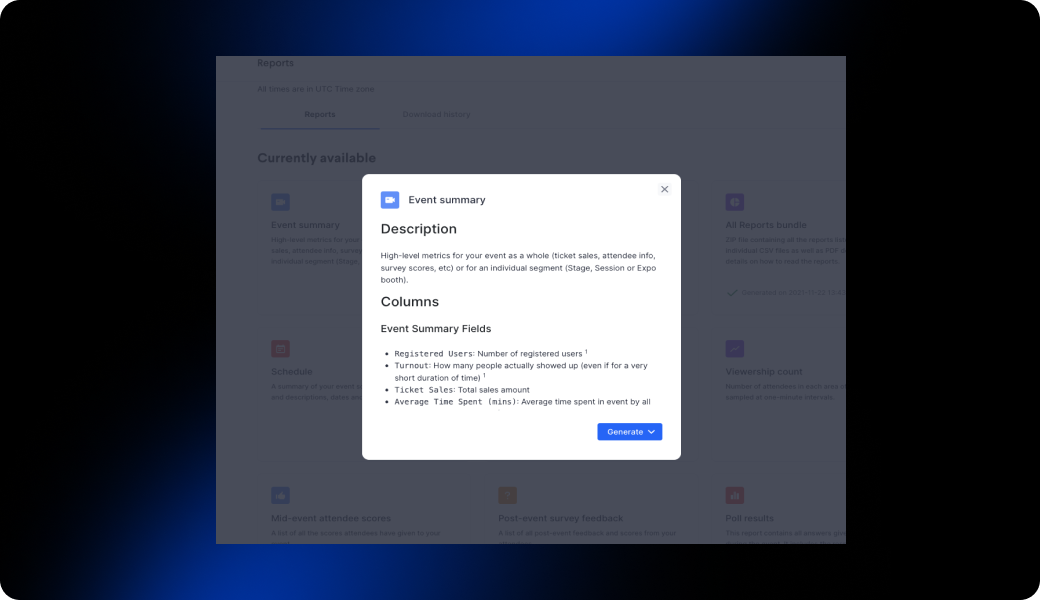 Get end-to-end visibility into your event's performance with improvements to our analytics suite. We've added detailed descriptions of what's included in each report and added custom registration question tracking to the Booth Engagement Report.
With this new functionality, organizers can:
Save time by viewing what's in each report without needing to download it

Track and see custom registration questions for Expo booths
Available on: All plans.
Important analytics update effective December 6, 2021: If you're on a SSL work network or any network behind a firewall, you may need to have your IT department or network administrator whitelist this new URL to continue accessing your analytics reports: <http://analytics.hopin.com/>. Learn more here.
Thanks for reading and have a great week!
-Team Hopin