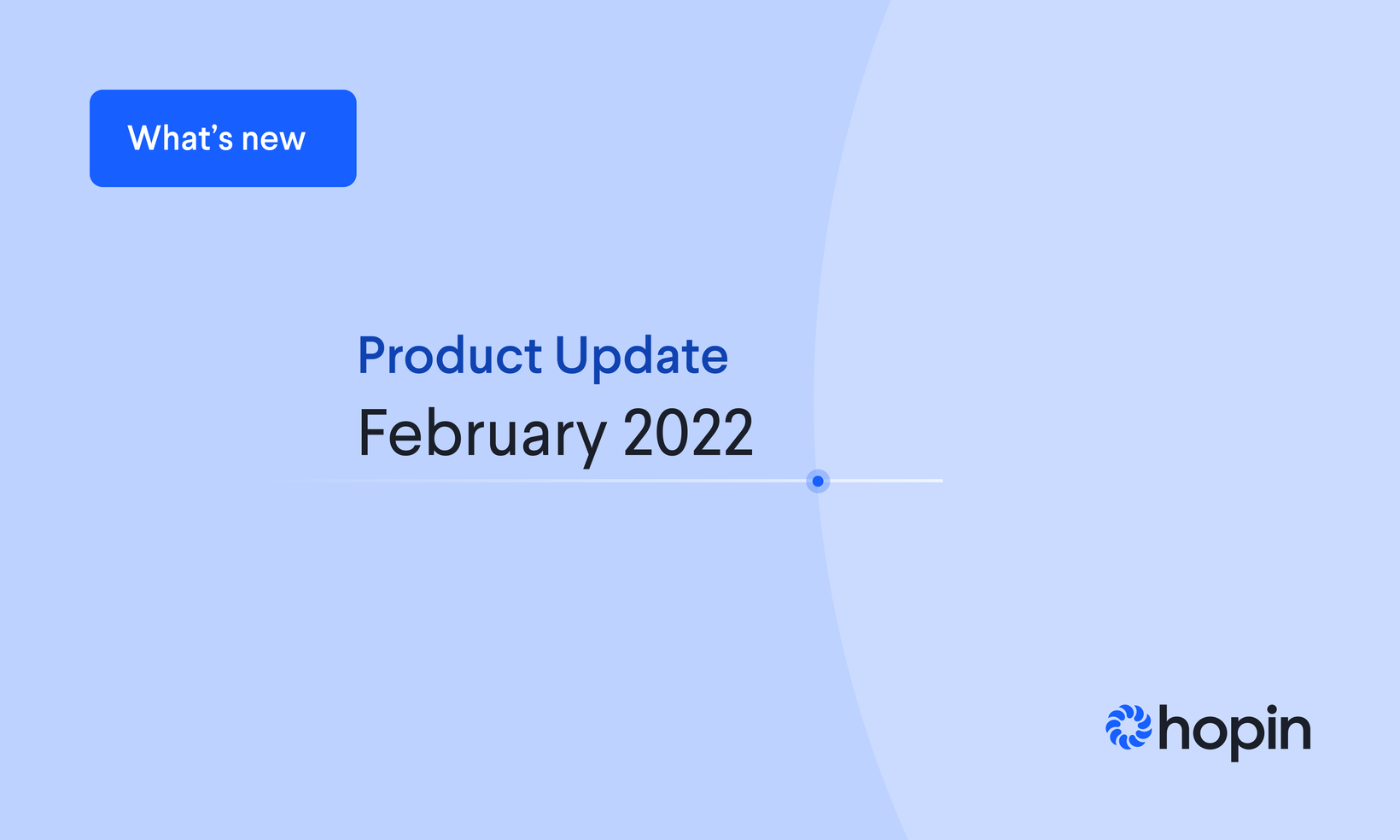 DATE:

AUTHOR:

The Hopin Events team
Organizer
Attendee
New
Improvement
Web
Integrations
All Plans
Starter Plan
Growth Plan
Business Plan
Enterprise Plan
DATE:
AUTHOR: The Hopin Events team
Happy February! We have several new product updates to share with you so let's jump right in.
Updates for event organizers
Post-Event Replay
Organizers can now extend events by offering on-demand recordings to event registrants for up to a year. This will allow event organizers to maximize content consumption without the need for another hosting platform. Learn more here.
Breakout Rooms
Within the Sessions area, organizers and moderators can randomly split attendees into breakout rooms to drive more participation, engagement, and interactivity. Learn more here.
Hopin App Store
Discover and install applications in our new standalone Hopin App Store. Categorization makes it easy to explore and find partner applications to enhance every aspect of an event. Visit the App Store here.
Integrations page is now the apps page
The Integrations page in the Organizer Dashboard is now the Apps page –– a repository of your installed apps.
Canvas speaker bios
Add speaker bios when building a Canvas webpage so attendees can find out more about a speaker's background. Learn more here.
Ability to reorder tags and speakers in the Schedule
Easily rearrange tags and speakers in the Schedule page using new drag-and-drop functionality. Once saved, updates will be reflected on the reception and registration schedules. Learn more here.
Airtable application
Export registrations and attendees from Hopin to Airtable in real-time. Learn more here.
3Play Media application
Increase the accessibility and engagement of virtual events by leveraging 3Play's live and on-demand captions, audio description, and translation services. Learn more here.
Replay reporting and tracking
Download reports and tracking for Post-Event Replay to gather insights about on-demand event content. Learn more about the viewers' report here and the recordings report here.
Improvements to recordings
Organizers can now trim the start and end of each recording (from both Stage and Sessions) to remove unnecessary bits such as rehearsals or periods of silence. Learn more here.

We've also simplified the recording library so only Primary recordings are accessible right away. Backup and Rehearsal recordings will still be accessible in a separate area.
Localization
The entire organizer user interface can now be switched to German or Japanese, allowing more organizers to create and manage events in their primary language.
Updates for event attendees
Quick Registration checkout flow
Quick Registration is the new and simpler way to register for Hopin events. Attendees can now register in less than a minute, and organizers are already seeing an influx of registrations and up to a 50% increase in attendance rate. Learn more here.
Closed captions in Expo and Networking areas
Attendees in the Expo and Networking event areas can now turn on automatic live captions. This feature will transcribe each speaker's audio into text that appears on-screen in real-time. Learn more here.
Learn more about these product updates
Check out our February 2022 product update to learn more about how you can incorporate these product enhancements into your next event.