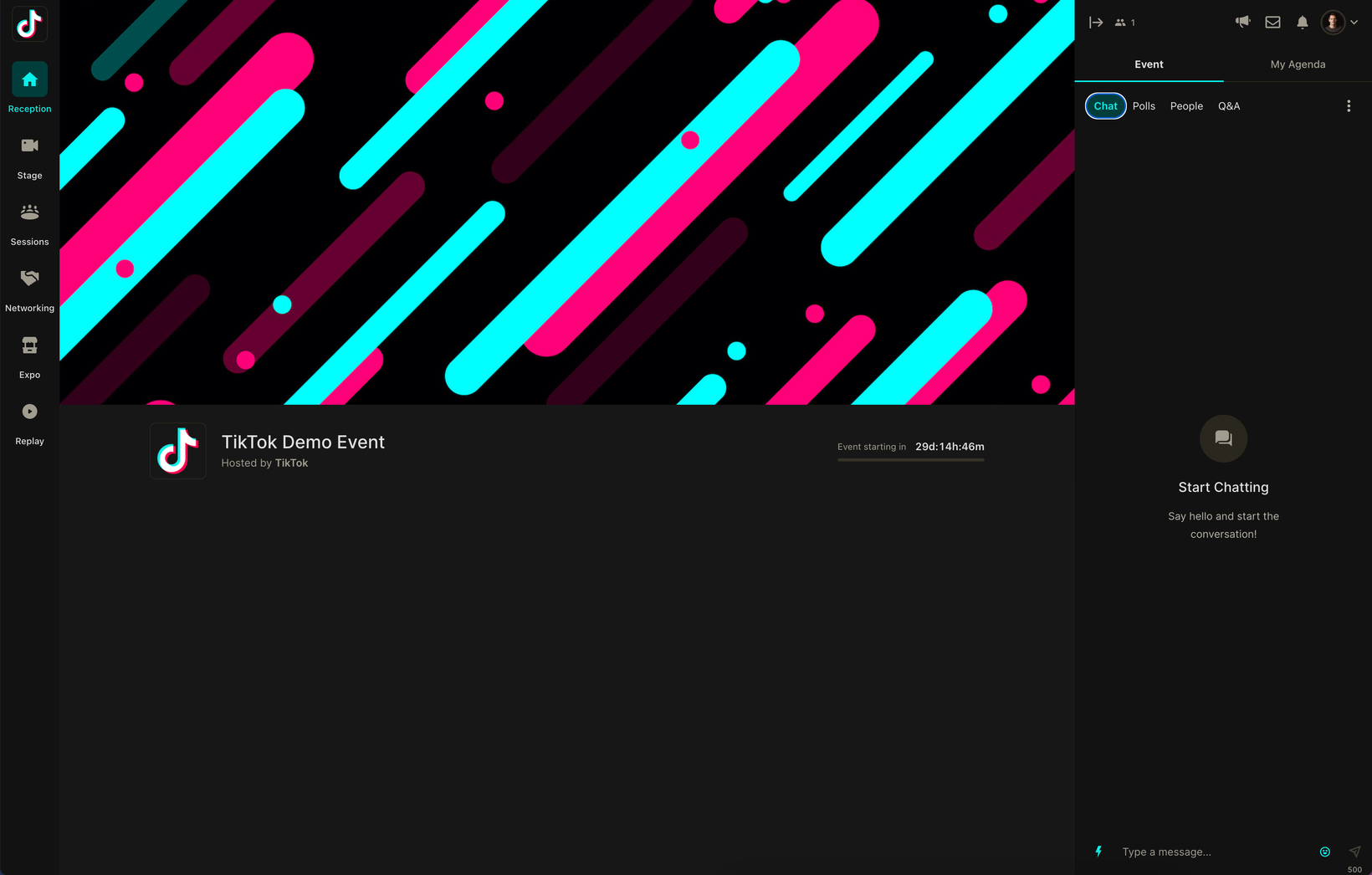 DATE:

AUTHOR:

The Hopin Events team
DATE:
AUTHOR: The Hopin Events team
Completely transform your Hopin event from the classic professional light theme (default)...
To the new sleek and awesome DARK THEME — in just 3 clicks!
How to turn on dark mode in your Hopin event
Sign in to your Hopin account.

Go to your event dashboard.

Select Setup.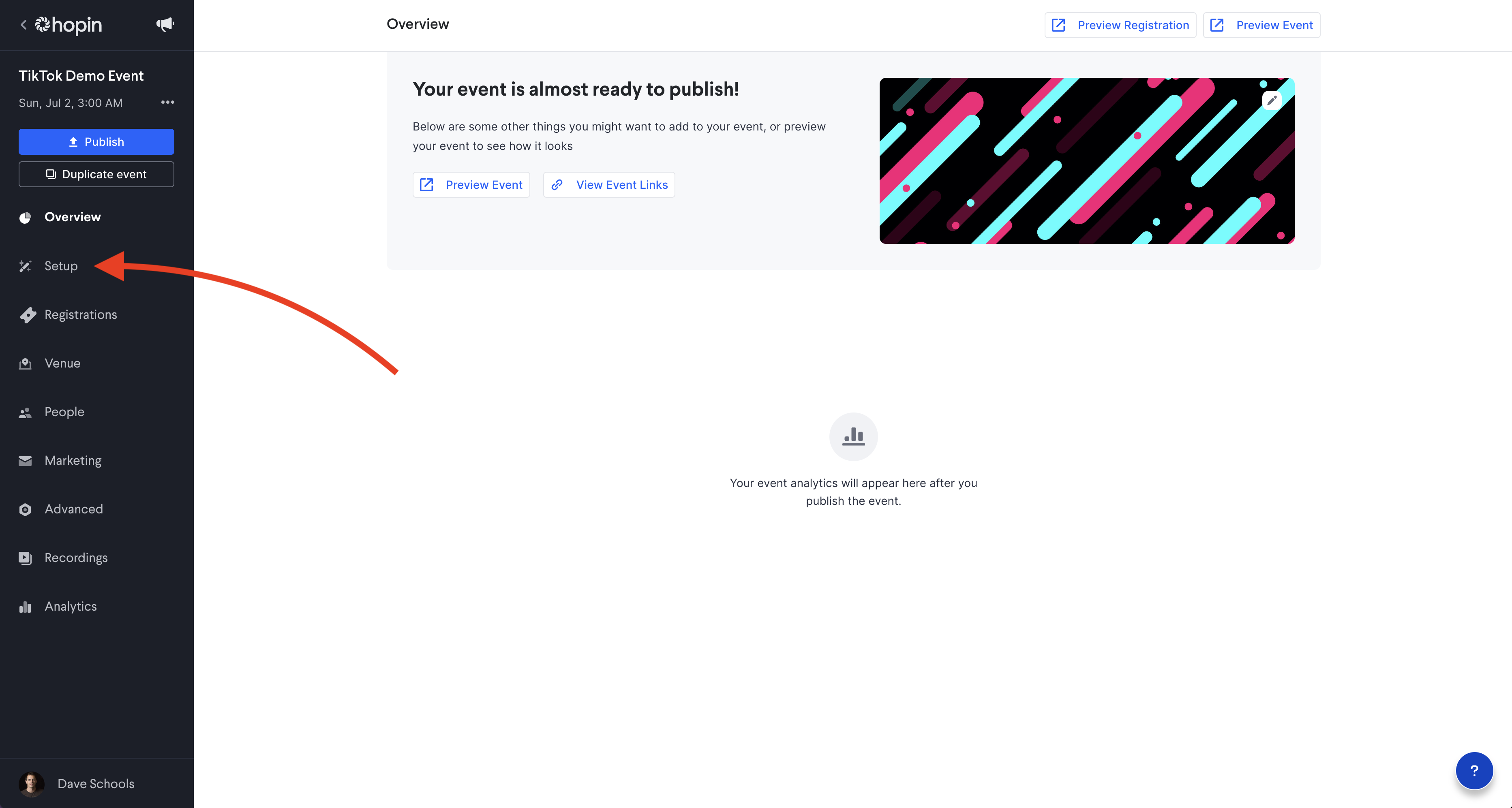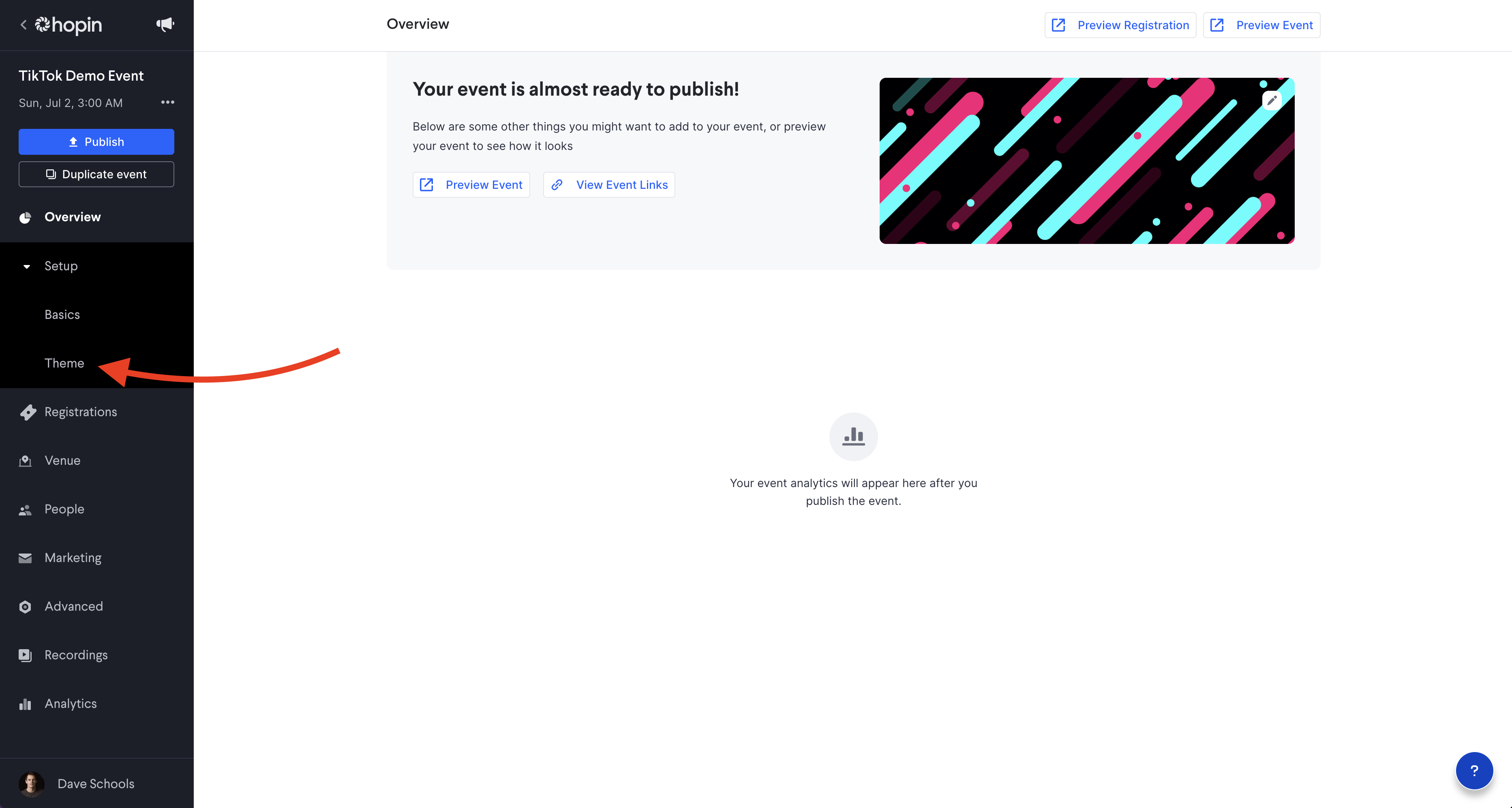 Select the Dark color theme.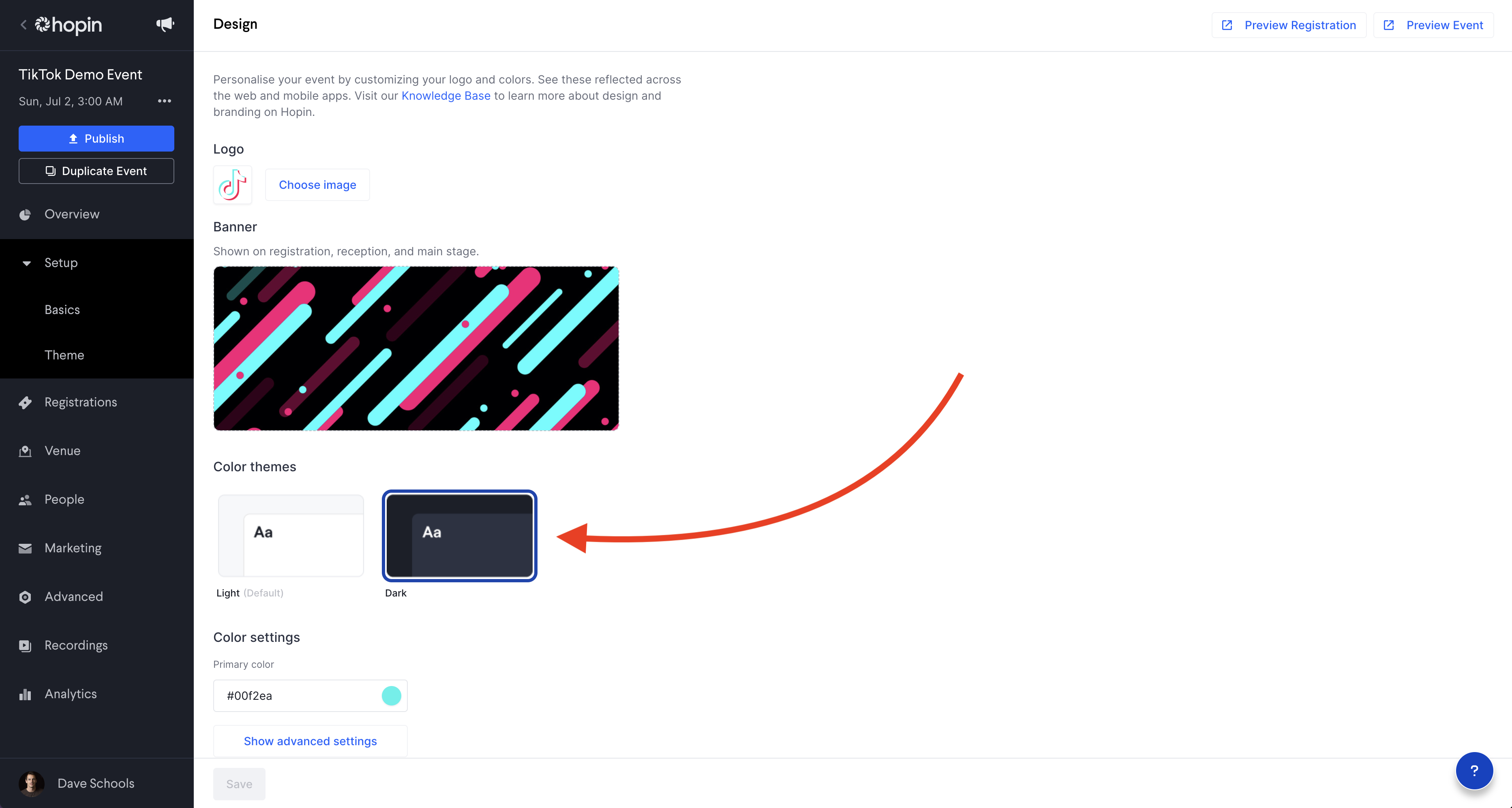 Done!
Now you and your attendees can enjoy a cool new vibe in your Hopin event.
More updates
Dark mode is only the beginning. We're working on more custom branding templates that make your Hopin events feel even more beautiful and on brand.

Disabling Reception. Allow attendees to enter your event and skip the Reception page, landing directly on your live content (i.e., a Stage).

AI features. Read the blog post from our CTO/CPO on how we're implementing Generative AI technology into all Hopin products.
That's it for now! Check back here soon for more product updates.
Wait! Before you go...
-Team Hopin