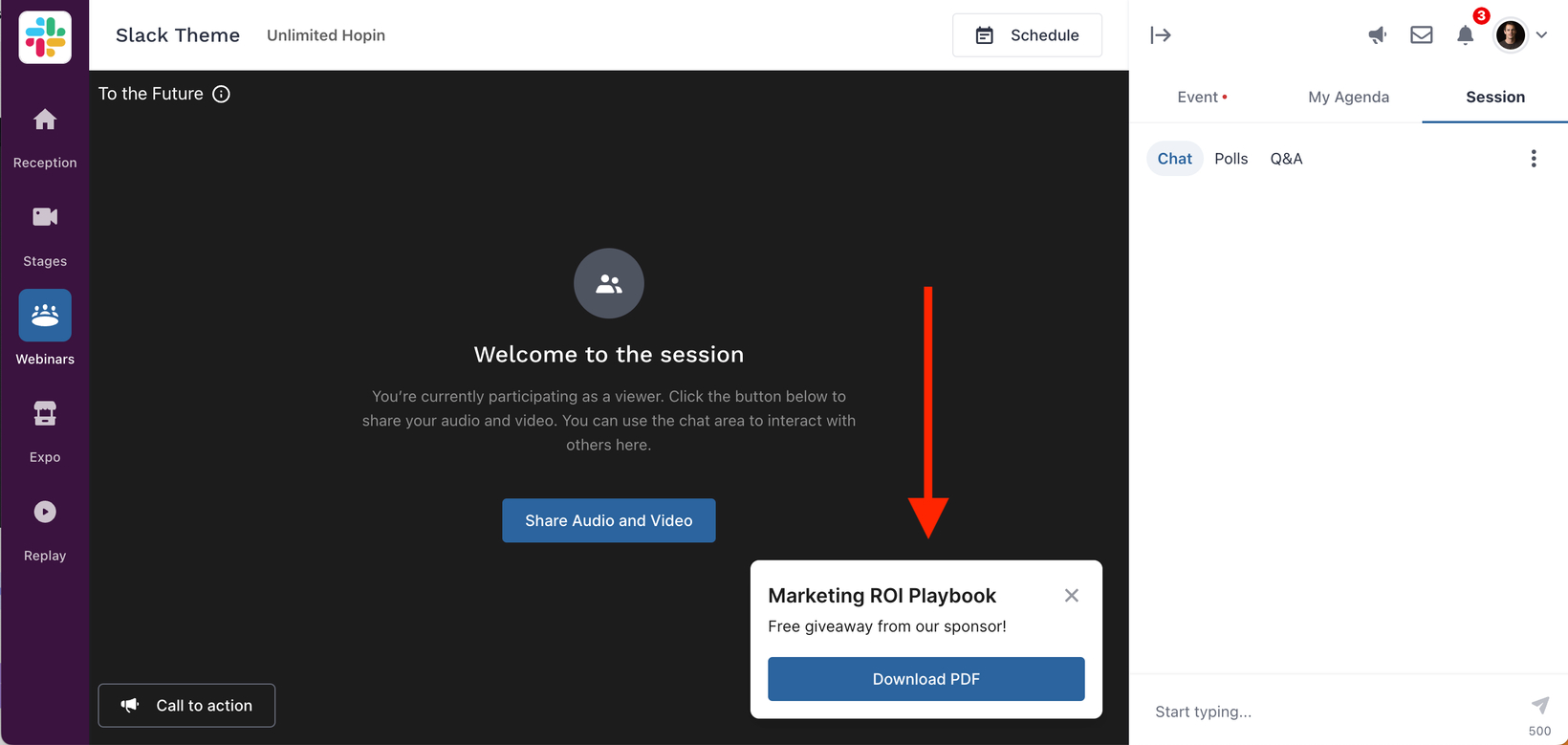 DATE:

AUTHOR:

The Hopin Events team
Organizer
Attendee
Sponsor
Speaker
New
Improvement
All Plans
Add Custom Sessions and Expo CTAs, Custom Event Landing Area, Simplified Registration, More
DATE:
AUTHOR: The Hopin Events team
Faaaaaasten your seat belts! We've got some UPDATES!!
Enjoy these new features that unlock more creativity and value in your Hopin Events while also simplifying the experience for you as an organizer.
Add a Custom CTA to Your Sessions and Expos
(Business plans only)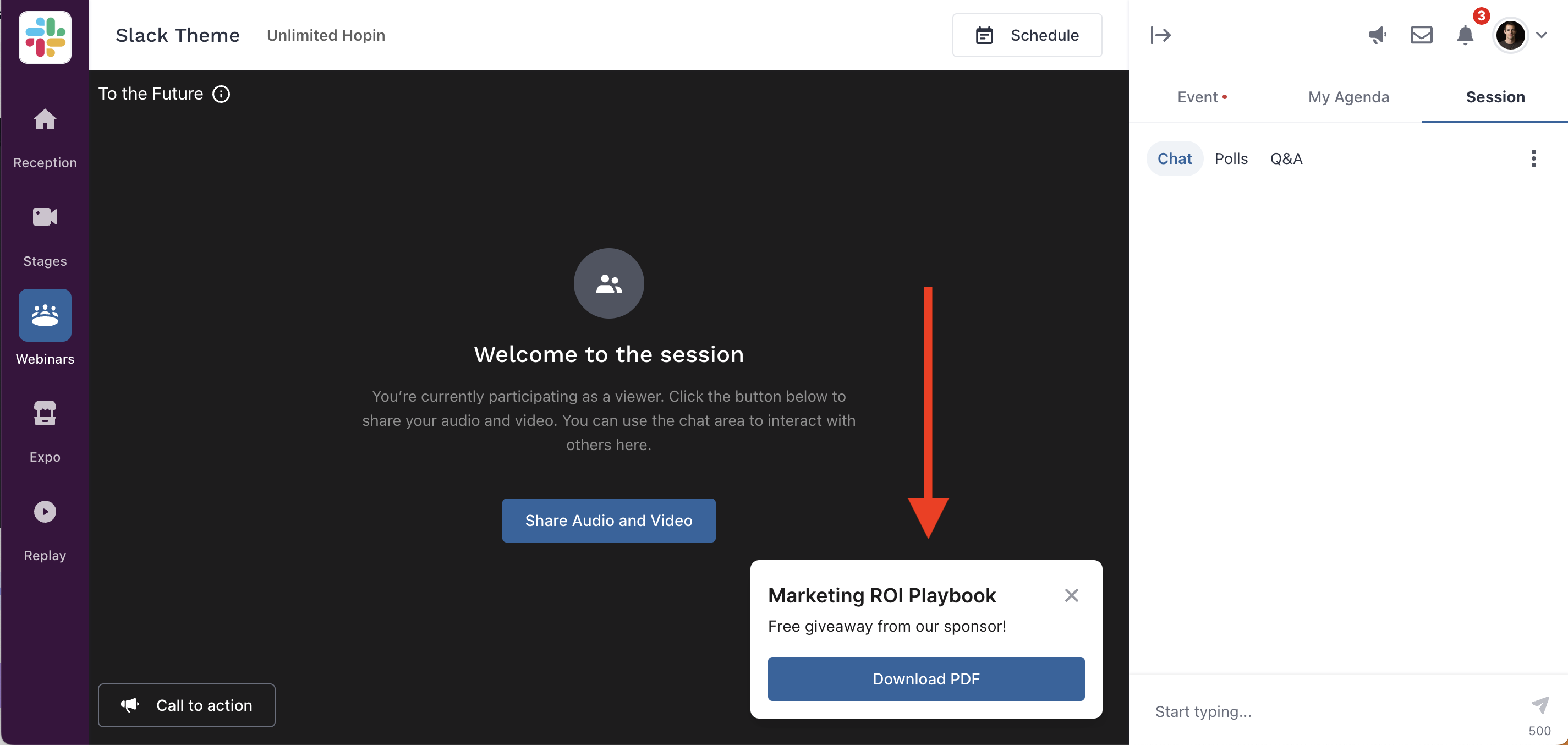 You can now add a call to action in any Sessions room and Expo Booth.
Simply click "Call to action" in the bottom left corner. Customize the text, add a link, and hit publish banner.
This will display a popup in the corner of the session or expo booth for viewers to click (or dismiss).
This is a great way to add value to your attendees, drive leads for your exhibitors, or add gamification to your event!
Use the popup for claiming awards, driving signups, and navigating to another part of your event (did someone say virtual scavenger hunt?!).
The best part - all attendees who clicked are tracked in your Reports!
Choose Your Event Landing Area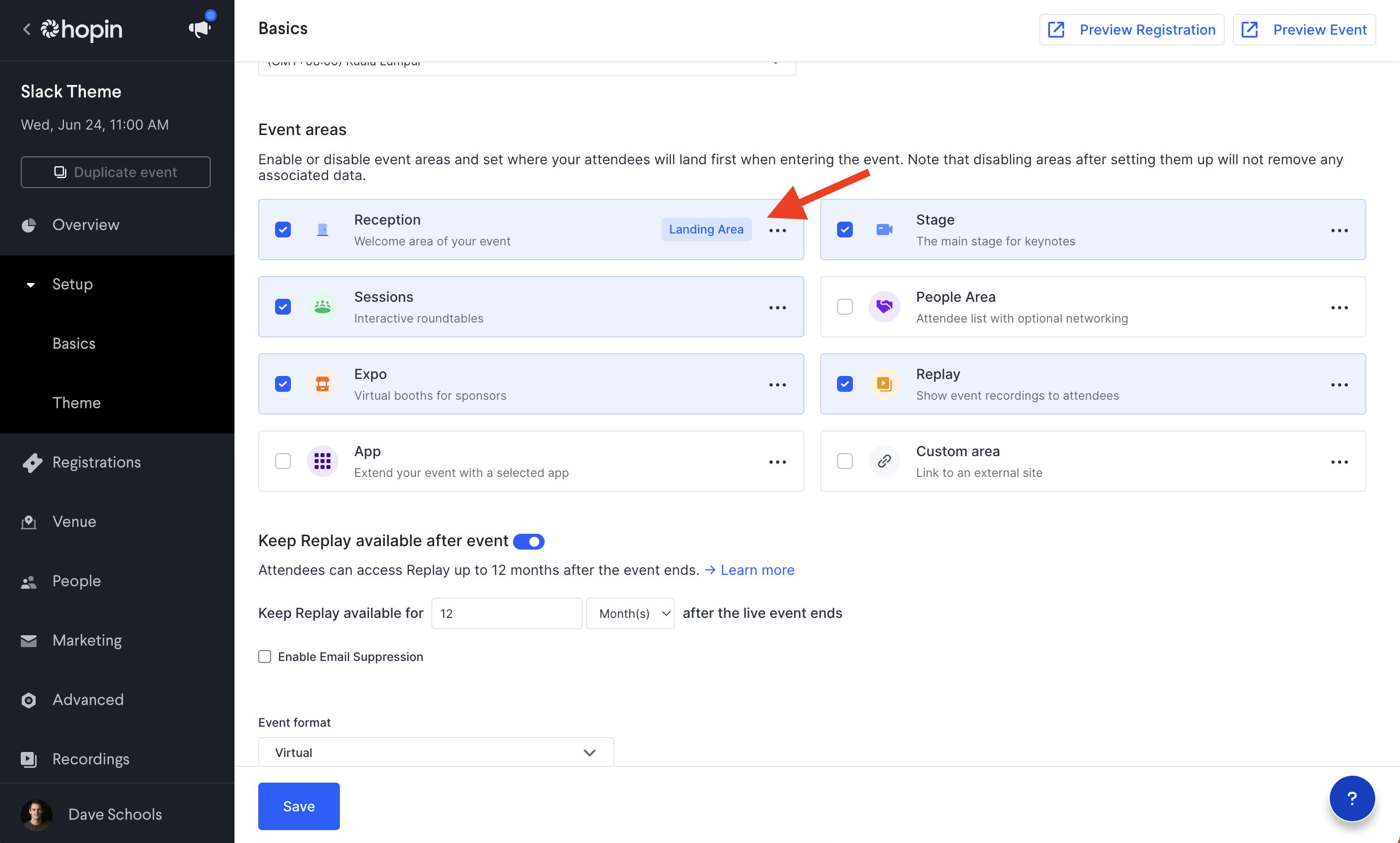 Now you can have your attendees land directly where the action is happening, whether that's a Stage, Session, Expo, and so on.
This is great for simplifying your events and reducing the navigating your attendees need to take in your virtual Hopin Events venue.
Simplified Registration Setup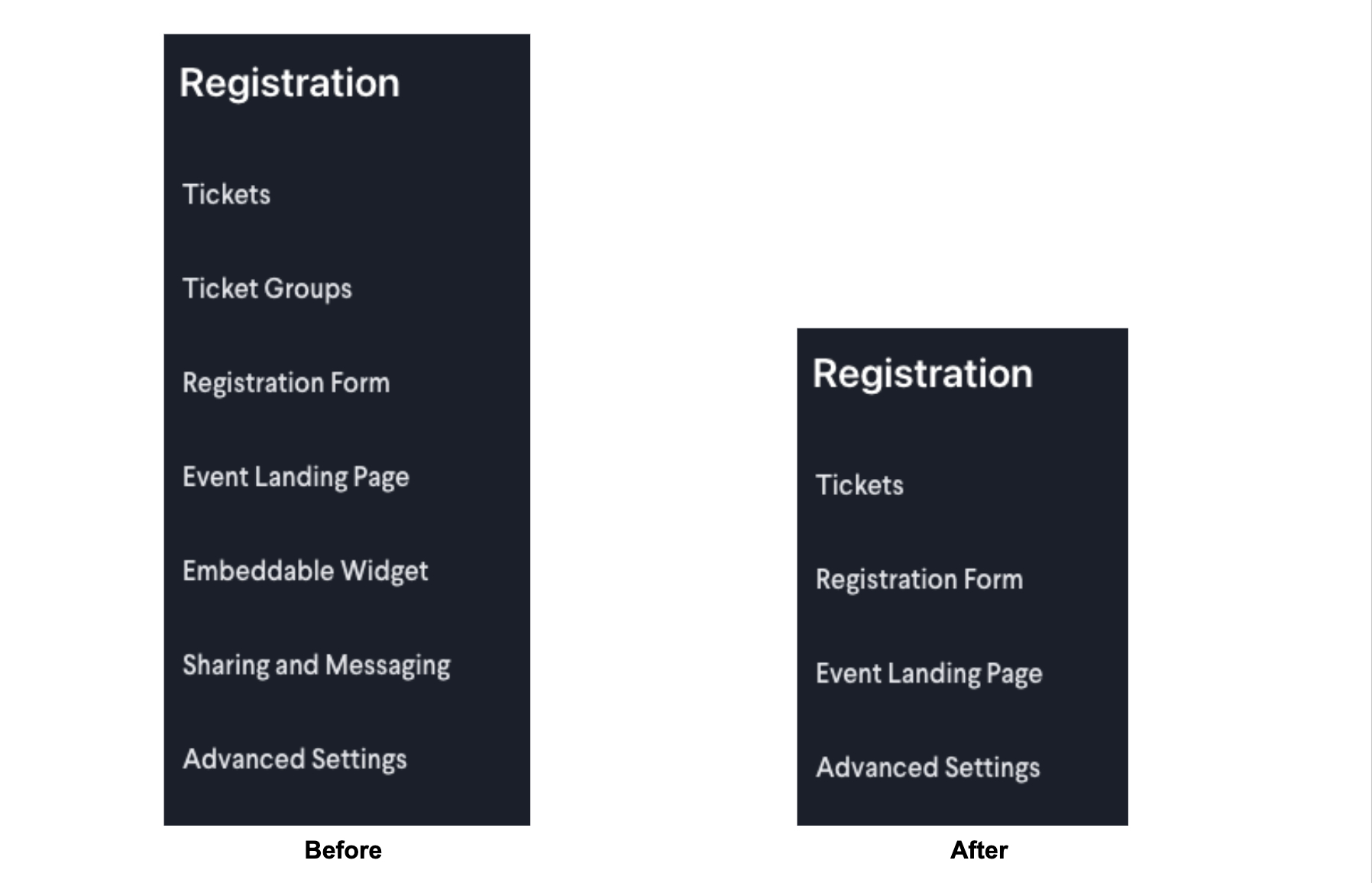 We've condensed the Registration menu in your Event Dashboard to make it easier to navigate and faster to create a beautiful Hopin event.
Higher FPS and Blurred Backgrounds in Sessions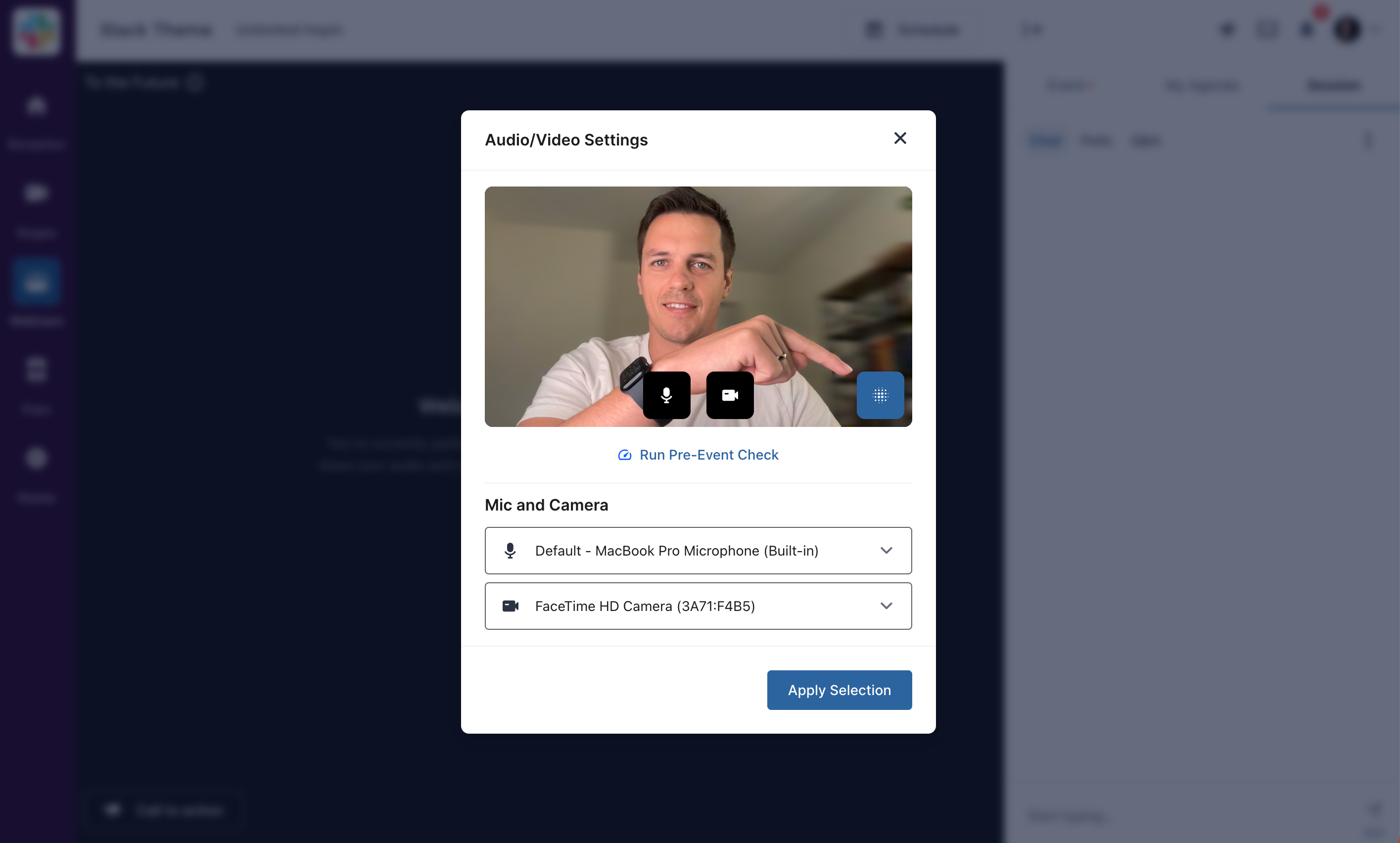 Took us long enough but we now support blurred backgrounds and a higher rate of frames per second in your Sessions (and Expo) areas so your speakers and attendees always look crystal clear.
---
That's all for now, enjoy these updates, we look forward to seeing how you use them and of course, let us know your feedback (pretty please?).
Stay awesome.
Team Hopin