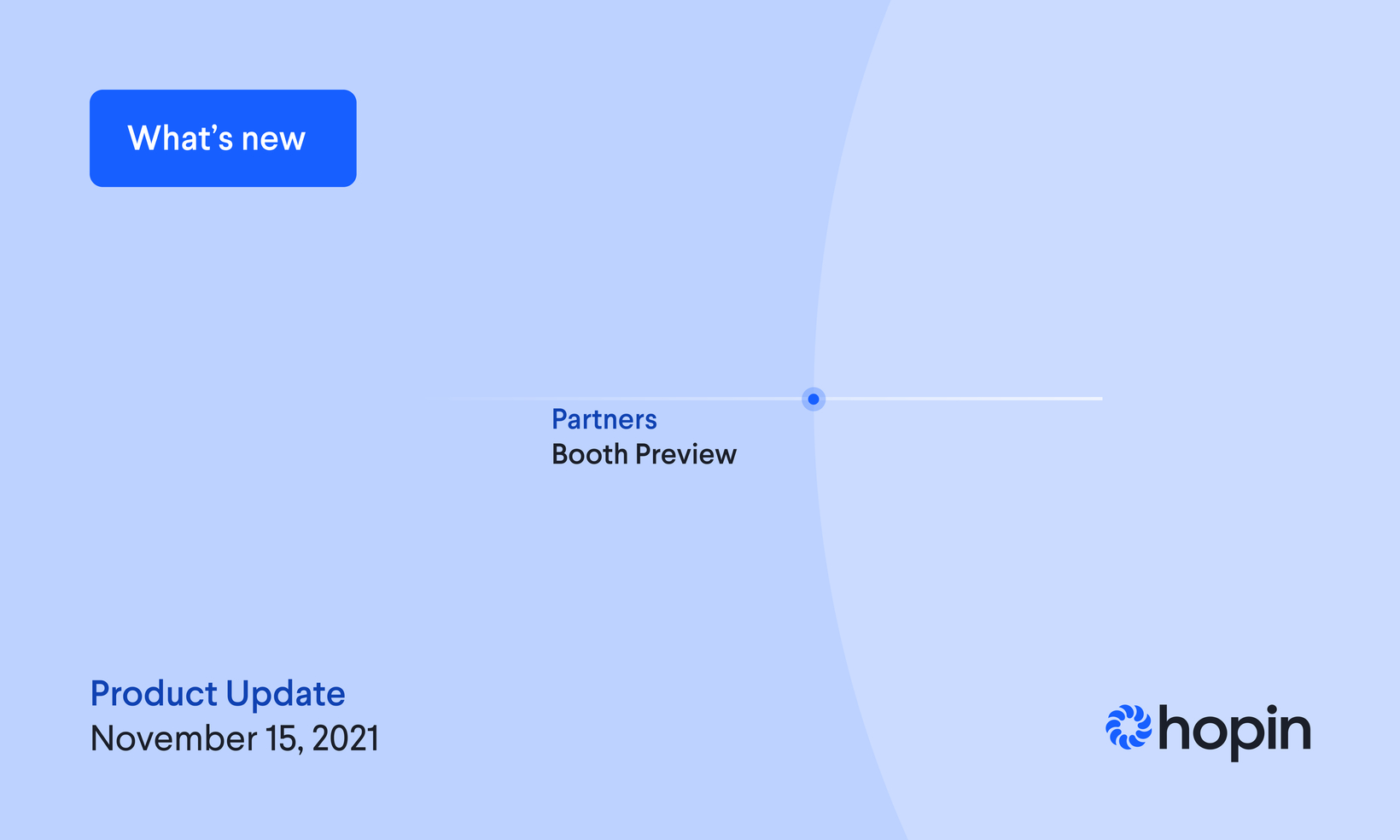 DATE:

AUTHOR:

The Hopin Events team
Organizer
Sponsor
New
Improvement
Web
Business Plan
Enterprise Plan
A better way to preview your virtual booth
DATE:
AUTHOR: The Hopin Events team
Happy Thursday! We have a short but exciting product update for you, so let's jump right in.
Preview virtual booths before the event doors open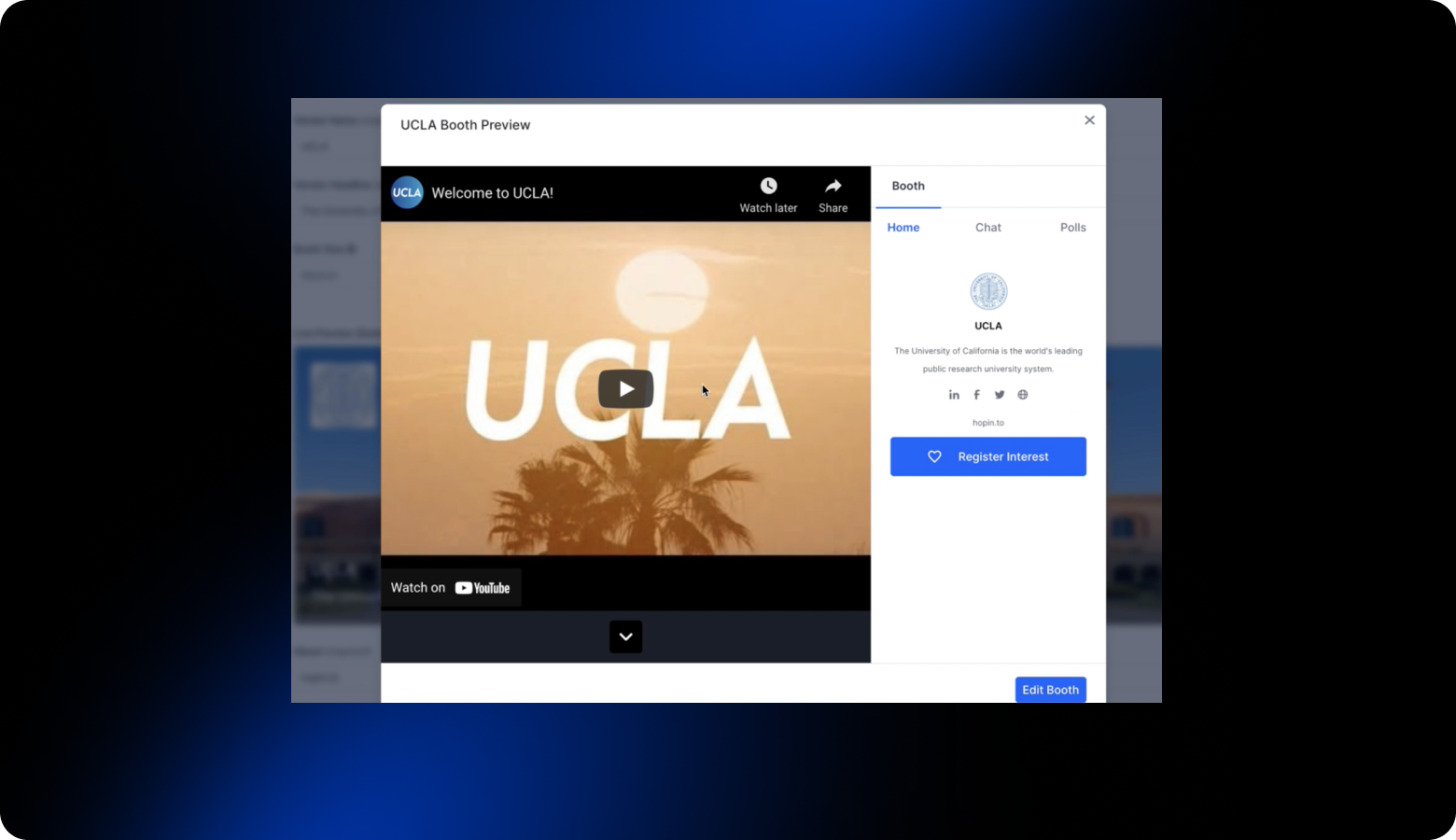 We're excited to release one of our most requested features. Booth organizers –– vendors, sponsors, and exhibitors responsible for editing their booths –– now have the ability to preview their booths without assistance from event organizers.
With this new functionality, you can:
Eliminate the manual process of sharing booth previews with event partners

Give booth organizers the power to independently update, preview, and save edits to their virtual booths in real time
Available on: Business and Enterprise plans
Click here to learn more about the experience from a booth organizer perspective.
Thanks for reading and have a great week!
-Team Hopin