DATE:

AUTHOR:

The Hopin Events team
Organizer
Improvement
Web
All Plans
Business Plan
Enterprise Plan
New: Registration and Magic Link Unsubscribe
DATE:
AUTHOR: The Hopin Events team
Happy Tuesday, Hopin community! We've got some exciting new features to share with you today, so let's jump right in.
The All-in-one Registration Suite is now available to all customers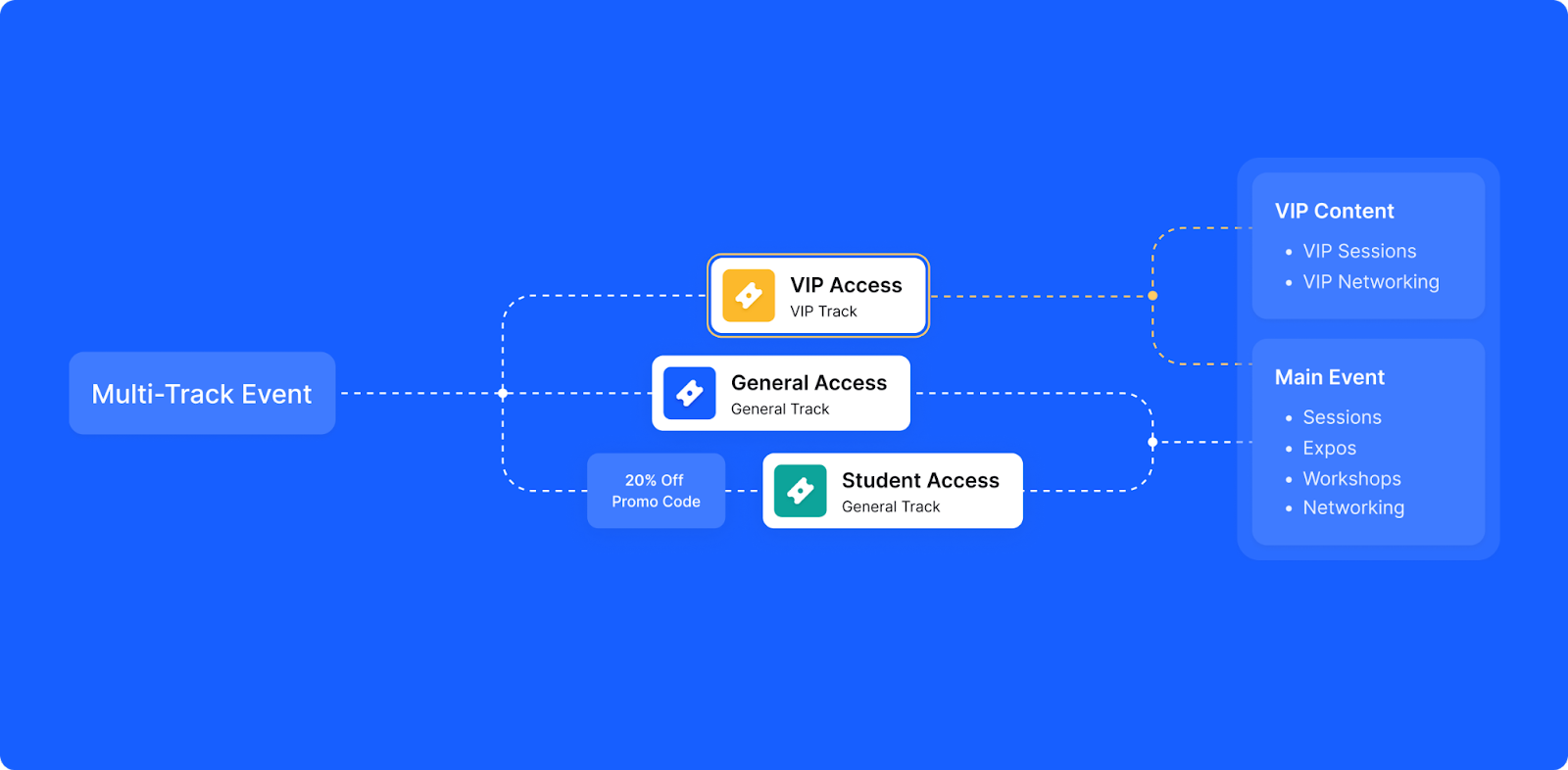 Hopin's new and improved Registration suite is here and ready for all customers, at no additional cost. We had one goal in mind when building the new capabilities: empower event organizers to drive maximum event registration with a powerful, easy-to-use suite of tools. With this launch, you'll be able to utilize waitlists, promo codes, customer forms, and more.
Click here to learn more about Hopin's New All-in-One Registration Suite.
Track users who declined invitations easily with Magic Link Unsubscribe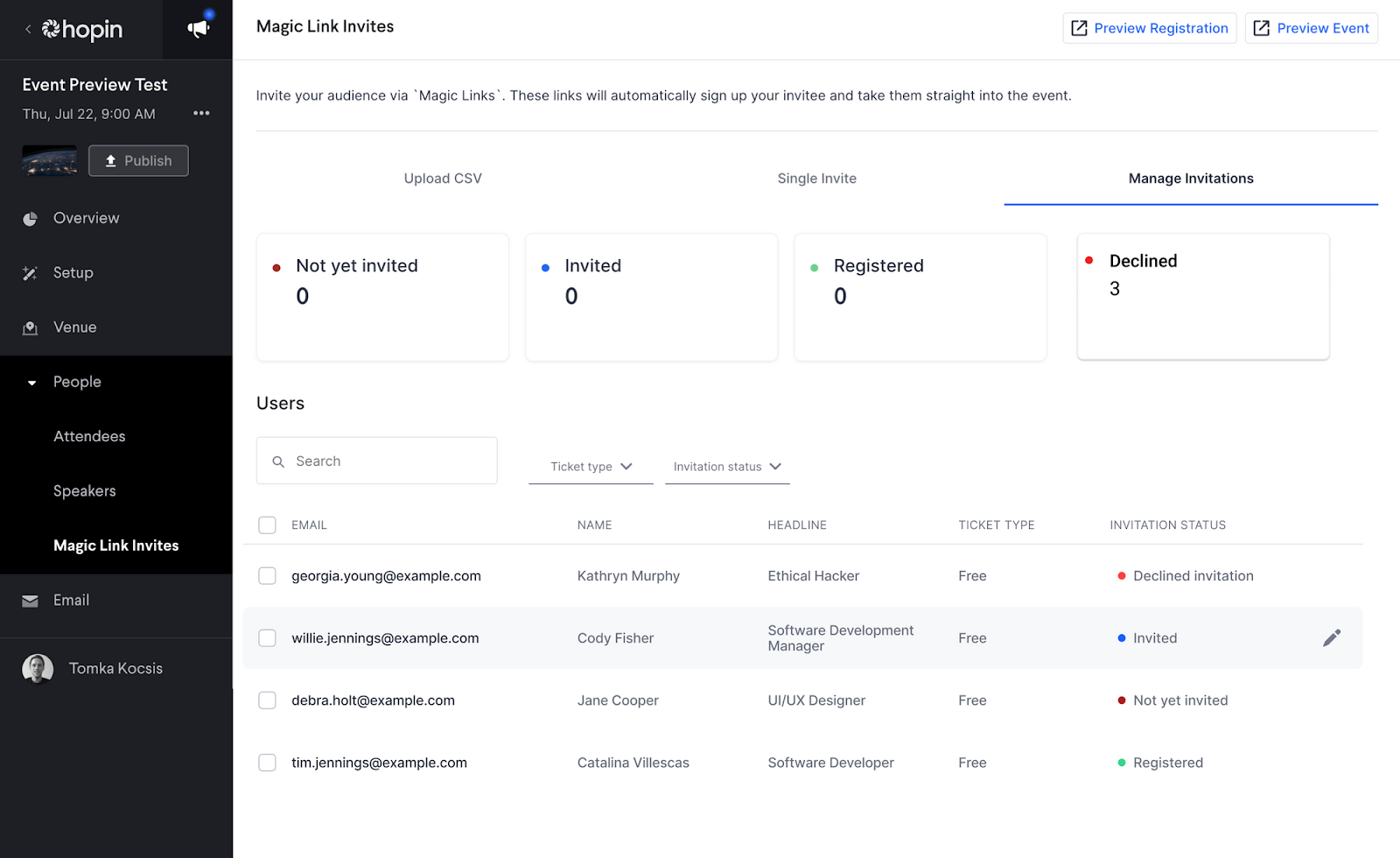 We are happy to announce the introduction of a new unsubscribe flow for Magic Links, which leads the user to a confirmation page. With this new flow, event organizers will be able to track users who declined their invitations from the Hopin dashboard - under Magic Link Invites. Please note, this new feature is only available on the Business and Enterprise plans.
What we're working on?
At Hopin, we want to empower event organizers to deliver amazing experiences to all their attendees, no matter where or who they are. Please find below more information about two very exciting integrations we're working to release in the next week:
Kudo: So your attendees can meet globally, in their own language. Through Kudo, your Hopin event will stream real-time interpretation, so everyone can watch in their mother tongue.

Syncwords: This will allow event organizers to add a captions and translations widget to the side panel of your Hopin event. Making it more accessible to everyone.
Thanks for reading and have a great week!