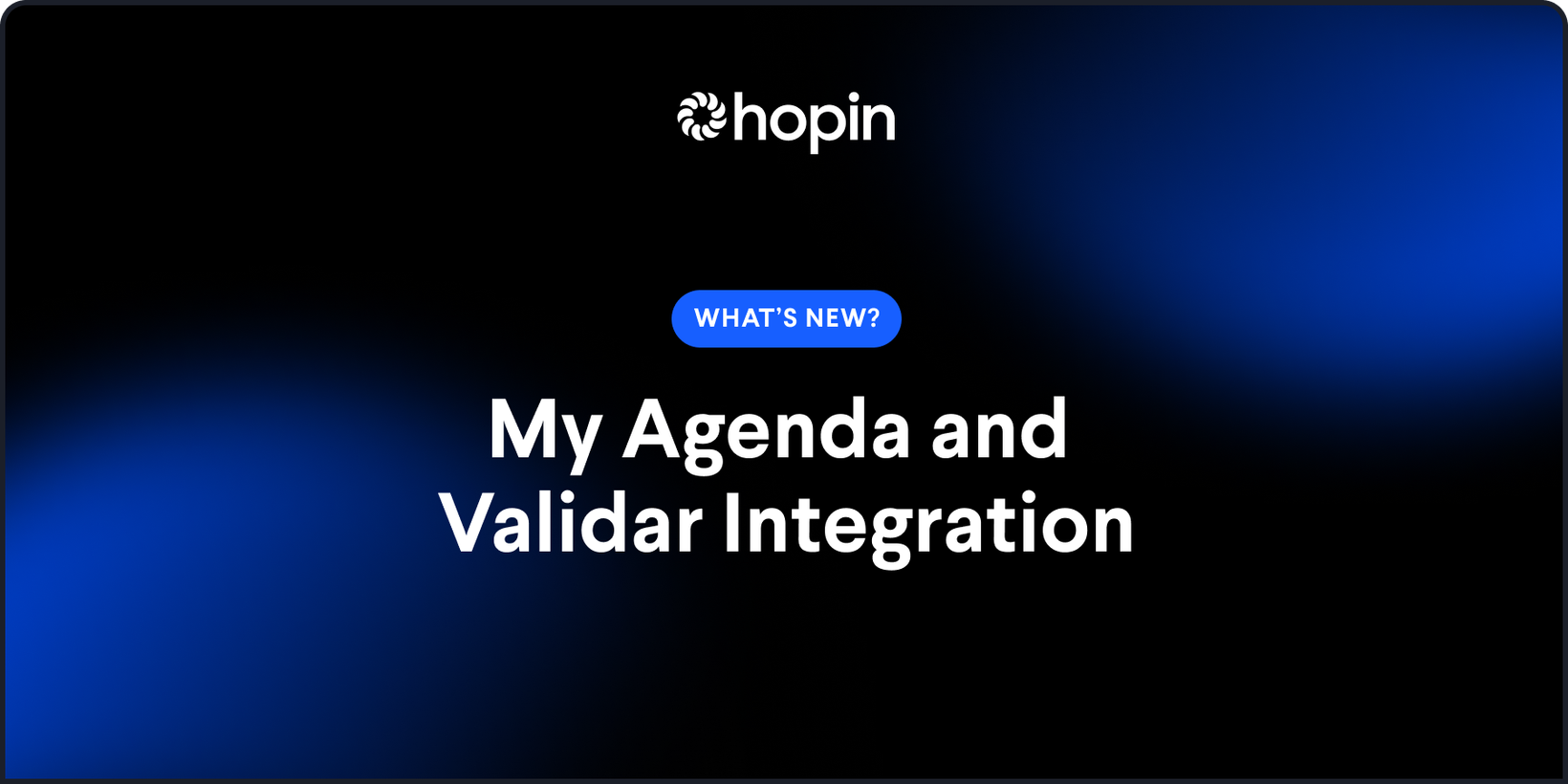 DATE:

AUTHOR:

The Hopin Events team
Organizer
Attendee
New
Web
Integrations
All Plans
Business Plan
Enterprise Plan
Improve the attendee experience with customization (My Agenda) and gamification (Validar Integration)
DATE:
AUTHOR: The Hopin Events team
Happy Thursday! We have some exciting new product features to share with you, so let's jump right in.
Customize the Attendee Experience with My Agenda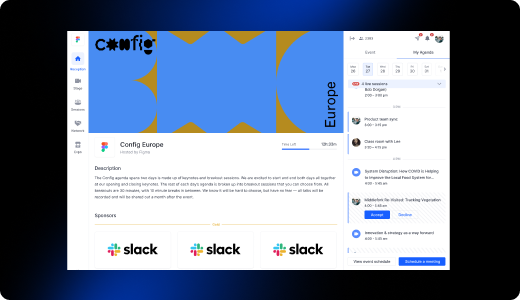 The new My Agenda capability unlocks a truly customizable attendee experience. My Agenda is a new area in the activity panel (side panel) that allows event attendees to view and manage their personal meetings and event segments that they want to attend.
Attendees can now also add scheduled meetings to their own calendars, name their meetings and ensure meeting invites receive email notifications.
Our goals when building this functionality was to ensure attendees stay engaged throughout the event, don't miss a segment or meeting, and feel more ownership of their custom experience.
Level Up your Event Gamification with Validar
Attendee engagement and participation are key to a successful event. Now with the new Validar integration, organizers* have an additional way to gamify live events.
Validar provides a flexible solution that encourages attendee engagement by setting scores against specific event activities. Validar's product comprises EventHub (surveys based on attendee activity), vCapture (lead retrieval for sponsors), and a leaderboard to encourage attendee participation.
Please note: The Validar Integration is only available to customers business and enterprise plans.
What else are we working on?
Here's a sneak peek of some upcoming launches:
Hopin Canvas: Keep an eye out for the official launch of our new drag-and-drop, no code, event website builder. This gives organizers full customization capabilities to bring your brand to life with ease.
Thanks for reading and have a great week!
-Team Hopin