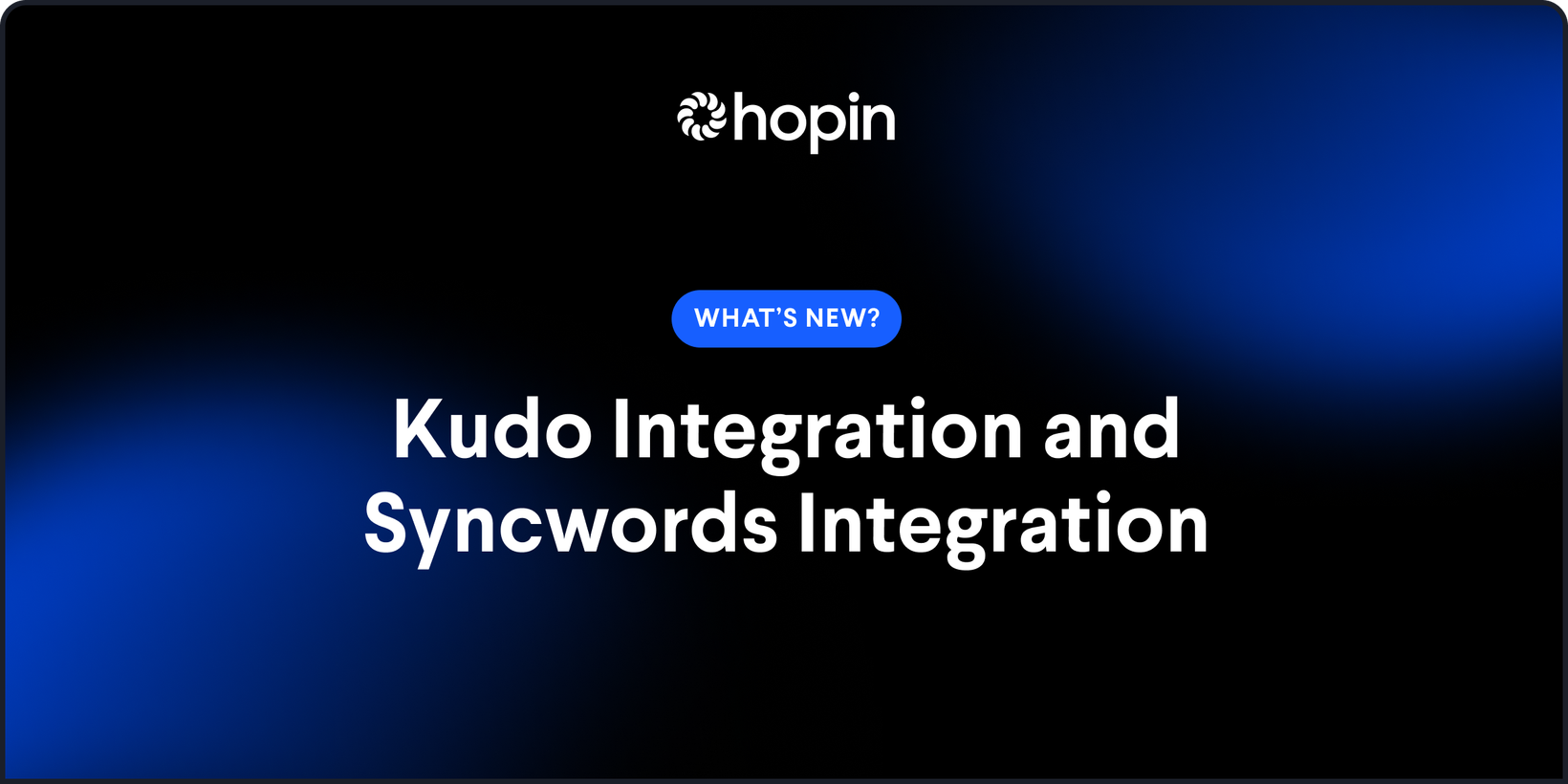 DATE:

AUTHOR:

The Hopin Events team
Organizer
New
Web
Integrations
Business Plan
Enterprise Plan
New: More Hopin Integrations- Kudo and Syncwords
DATE:
AUTHOR: The Hopin Events team
Happy Tuesday, friend, We've got some exciting new features to share with you today, so let's jump right in.
Kudo Integration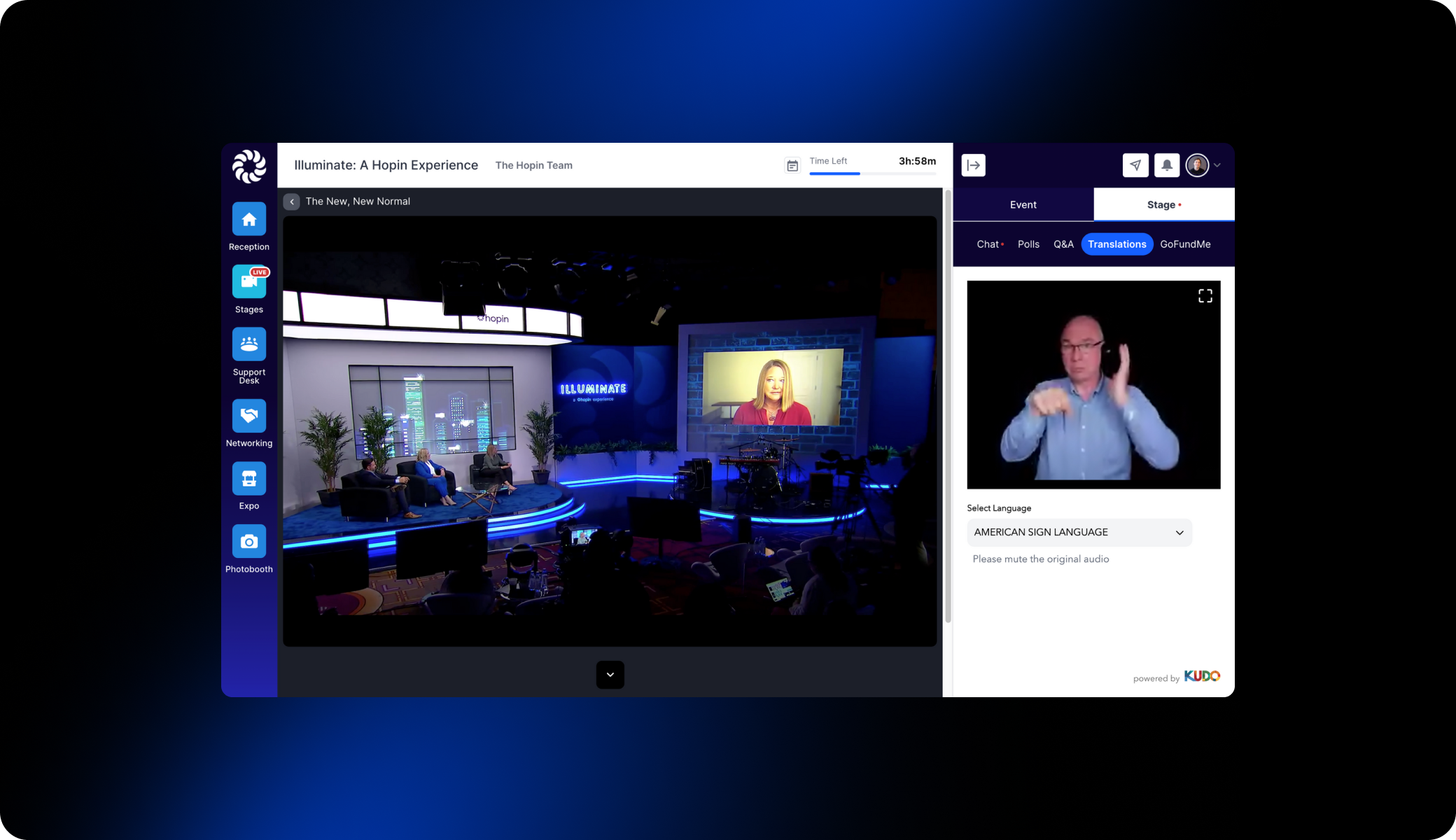 The new Kudo Integration allows for translations in languages such as Spanish, French, American Sign Language, and more in the side panel of your Hopin event. In an effort to bring Kudo to more Hopin customers and make Hopin events more accessible, we've developed an official Kudo app integration. Use this new feature to scale to guests globally and to those who are deaf or hard of hearing.
Syncwords Integration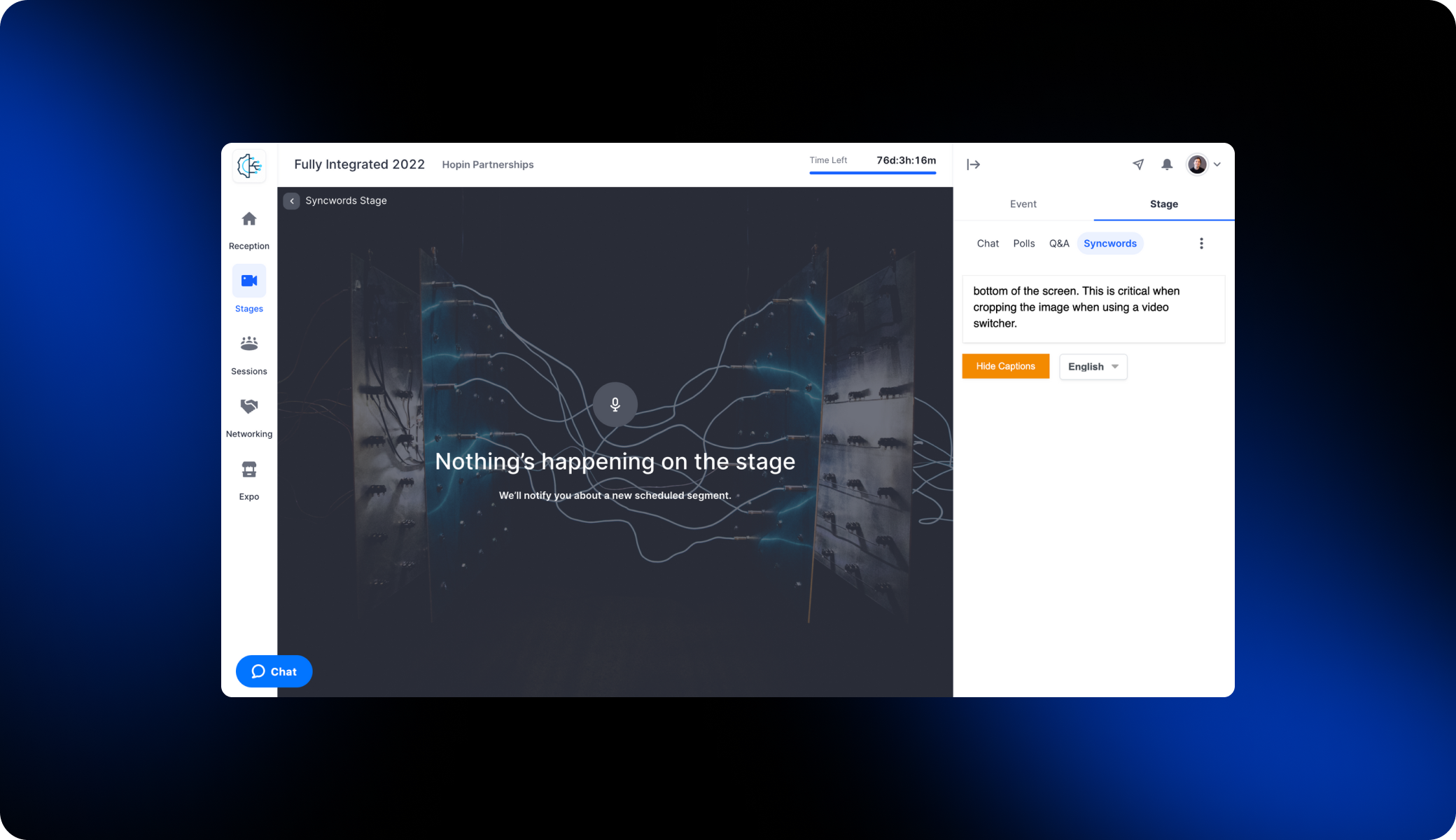 Syncwords is a new integration used for captions and transitions in several languages that can be added to the side panel of your Hopin event. Captions are human-generated, allowing for a simple implementation and high accuracy. Syncwords can be added to all areas of your Hopin event.
Thanks for reading and have a great week!
-Team Hopin